Must Read: The Good, The Bad And The Secret At Bisa Kdei's 'Breakthrough Album Launch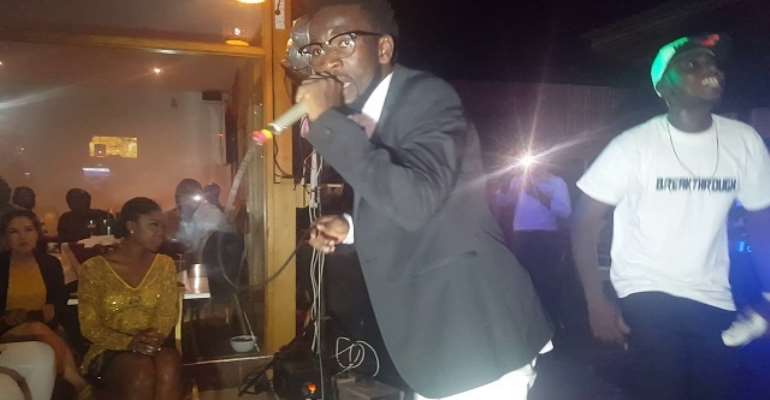 It's almost Bisa Kdei season, you can feel it in the air.
After a very stormy years back, Bisa Kdei's been using 2015 to showcase himself in a better light. Along the way, the highlife superstar and his team have been hinting that new music was on its way. Regarding the follow up to his 2013 'Thanks Giving' album , which was revealed song by song until its accompanying compilation was released at the end of the year December 21st, the singer's remained mostly mum on the topic.
Throughout the year, Bisa Kdei's focused on re-establishing himself as humble and a mature highlife artist. And he being the only artist now who have brought back high-life in a very different dynamic way.
Recently, Black Legendary Music frontman Bisa Kdei officially launched his 2nd studio album "Breakthrough" last Friday night December 18 2015 at the Gold Coast Restaurant and Bar located inside Airport West.
With a track list of 10 hiplife/afropop jam, on it with his two hit songs 'Mansa' and 'Brother Brother' and also featured hiplife/rap legend Obrafour, Dancehall Legend Samini and Best female Vocal singer Efya. Most of all the songs on the album was produced by himself, only the Mansa which was produced by Legendary sound engineer Kaywa.
Before the album was officially going to be launch, he said "It wasn't easy recording Mansa & now am proud to say it is one of the biggest songs in Ghana"
He added that "Brother Brother is the fusion of old highlife and the new highlife trend and the album is to encourage each and everyone of us to do more"
He again thanked the people of Ghana and his fans for accepting his style and type of music he does and also supporting him in his career. He Promised to groove his fans with good highlife songs next year.
Lots of music lovers and some celebrities graced the occasion, the likes of Kdei's lover girl Becca, Kumawood actress Benedicta Gaffah, Nana Ama Mcbrown and her fiance Maxwell, Dj Mensah, Akua China, Okyeame Quophi and his lovely wife and TV Personality Stacy Amoateng, Ameyaw Debrah and other dignitaries.
Bisa thrilled his guests and fans with songs of his, performed live with the King of contemporary highlife "Ohia Y3 Ya Band." lead by Kwame Yeboah.
Bisa Kdei's "Mansa" song has been a hit song and recently the music video of the song set a Youtube record, being the only Ghanaian music video to gain over 1.3 million views with 2-3 months. Also his second hit song off the his "Breakthrough" album "Brother Brother" winning the most search song on Google Engine Search this year.
THE GOOD:
The King of contemporary highlife "Ohia Y3 Ya Band." lead by Kwame Yeboah gave a great live performance. For this time Bisa Kdei was point with his performance last night as he performed with live band, because he had been receiving a lot of criticisms on his performances on stage for being 'boring' when performing.
THE BAD
For this i blame the organizers for not fulfilling their time. Because they said the program will recommence at exactly 6pm but they started it around 9pm which some of the audience were complaining about the late start of the launch.
THE SECRET
Now am beginning to believe its not just a rumor but the two superstars are dating. After Bisa Kdei's Performance, Becca held his hand a took him backstage, i followed them saw the two superstars hugging and k*ssing. Again Bisa Kdei escorted his lover girl by fondling her as* into her car which was parked somewhere in the dark, saw him k*ssing and caressing the beautiful songstress, Becca, although both have claimed they are not dating but more times both have spotted together in many occasions.
Maybe you wouldn't believe me on less i have a photo to prove before, but i was sacked by her PA not to take any pictures again. It was sad I wasn't having any 'Anas' spirit in me then. But a fellow blogger can confirm am telling the truth, because we were all there together.
So still are the superstars dating or they very good friends and so far that's what they are?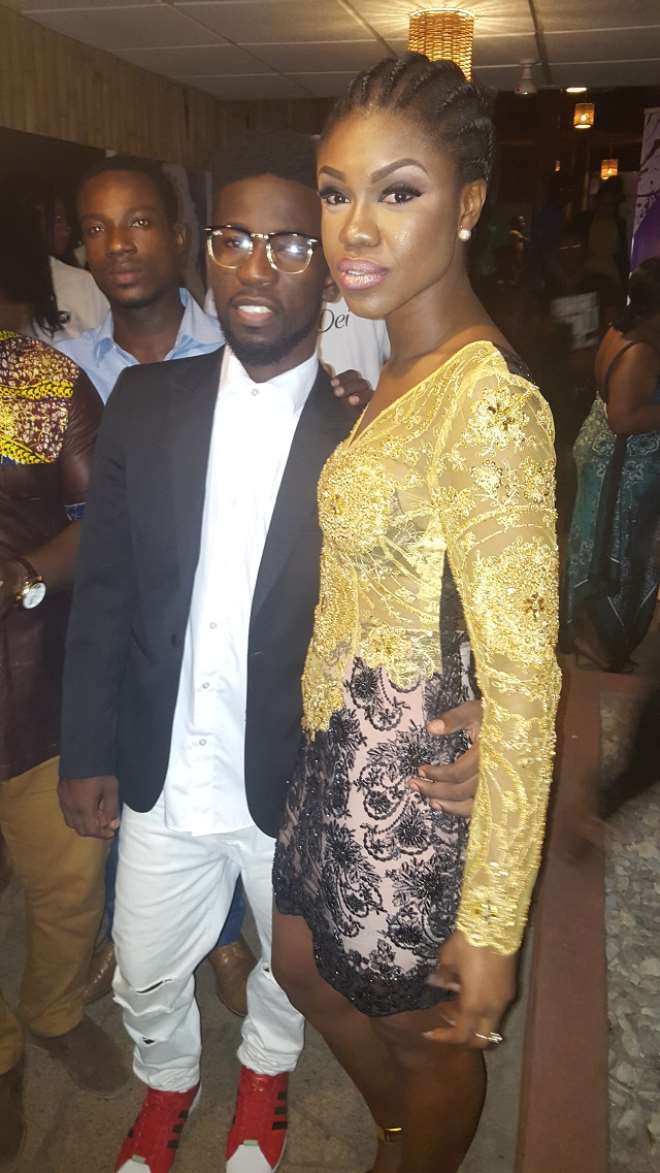 BISA-BECCA