Gospel New Star Audition Moves To Kumasi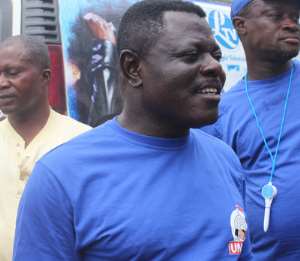 The organisers of the 'Gospel New Star' have announced that their groundbreaking reality show will soon begin at Kumasi to select contestants for this month at the Sports Hotel.
They disclosed that the Accra audition which lasted for three weeks ended last week, with 227 contestants qualifying for the next stage of the audition.
According to the organisers, Unity Oil Company, which is the brain behind the reality show, 'We will empower upcoming artistes to make their dream a reality through 'Gospel New Star' reality show. The competition is not open to professional singers,' one of the organisers mentioned.
They urged upcoming gospel artistes in Kumasi who can sing and dance to seize this golden opportunity to be part of the reality show.
At the Accra audition, many of the contestants proved how talented they are, thus, giving the judges a really tough time.
Some of the artistes who participated at the audition were exceptionally great, dazzling the judges with their amazing talents. Others proved to be very elementary, falling short of the standards set.