Tribalism is 'destroying' the future of Ghanaian youth – XO Senavoe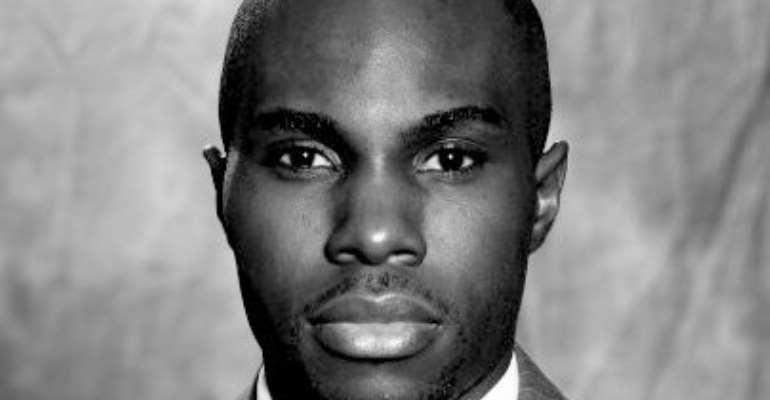 Ghanaian Hip Pop artiste, ranked amongst top 10 rappers in Africa by Lobatan Africa in 2014; has spoken about the need to eschew tribalism in our society. XO Senavoe says the extent to which tribalism has eaten into our Ghanaian social fabric is worrying especially for the growing youth. He was speaking in an interview with HashTagGhana.com, following recent views he shared on Twitter on the need to eschew tribalism within our society.
HashTagGhana.com got up close and personal with XO Senavoe in the following Q&A interview to get a better perspective on his views on tribalism.
HashTagGhana.com (HTG): What motivated you to express these views on tribalism?
XO Senavoe (XO): As an artist your arts has to reflect the times and what is happening around you. There are some topics that we shy away from because it's difficult to talk about. But sometimes you have to discuss it.
It is something that I thought about for a while and I just decided tweet about it.
HTG: Does that suggest that you have had personal experience of tribal discrimination before?
XO: Personally, I think I speak more for people than I speak for myself. Obviously, everybody else has gone through some sort of discrimination. If you are a black person, you probably went through some racism. If you hear somebody probably said something about your tribe or treated you differently because of the tribe you belong to or they belong to. I haven't necessarily being feeling 'suffering from tribalism' it is not from a continues personal experience but it is something that I believe exists, and we are becoming as young people.
HTG: Have you heard stories from friends or loved ones in this regard before?
XO: I grew up in Ghana, lived in Kumasi before. We are exposed to it all the time. Every tribe has some stereotypes that people play about with each other, the joke; and there is nothing wrong with the jokes, but when it becomes something that people literally treat you better for; or worse for because of their tribe or your tribe, then I think that is a problem.
HGT: You wrote something about identity and tribalism; how do you draw a line between Identity and Tribalism?
XO: tribalism is where whatever you are translates into how you treat people differently. Or however you are, or however they are translate into you treating them differently. For example, if I am proud of being a black person, or I am proud of being an Ashanti person, or I am proud of being an Ewe person, there is nothing wrong with that. There is nothing wrong with the pride that comes with the identity. But if I treat someone worse because I am from this tribe and you are from the other tribe, and then there is a problem. And if I treat someone better because they are from a particular tribe, and I am from another or the same tribe, then that becomes a problem as well. I think that we shouldn't treat people better or worse because of where they are from.
HTG: What is the worst case scenario for us as a society with tribalism?
XO: I think it is very clear that tribalism is a huge thing in our country. We treat people differently based on where they are from. When I was growing up, I know that older people will always their child, where your girlfriend is from or your boyfriend is from, and they will even tell you not to marry from a particular tribe. My parents were not like though, but my I always had some of my friends talk about how their parents will not allow them to date somebody from this tribe or that tribe. And we hated it, but we all laugh around it but slowly we are becoming that. You can see it on Twitter, Facebook and other social media. We are becoming the same thing that we didn't like.
HTG: Let's talk about your music career; how is your new song 'Ghost' doing?
XO: Ghost is doing remarkably well. We have had a total of almost 10,000 downloads in a little over two weeks. If you really think about that, that is really good. It trended number 1 in Nigeria, it also trended [not sure if its number 1] in Ghana, when it first dropped two weeks ago. It has been played on a couple of radio stations.
' Ghost' is a rap song; it's the first time that I rap in Twi, but I didn't only rap in Asante and Akuapem Twi but I also rap in Fante. Last year I was ranked one of the top 10 rappers in Africa, by Lobatan Africa [based in South Africa] it is one of the most credible music outlets in Africa. They [Lobatan Africa] called me "One of the top 10 Kings of African HipHop"
Apart from that, I have represented Ghana at Channel O, BET in Nigeria, I performed alongside Efya, EL and OneLuv. I did the Happy Birthday Ghana for Channel O, I also went on a world tour with WhizKid and others.
Apart from Ghost, I have 'Mama' with Efya, 'Beautiful', 'Say it Again', 'Blood Related' with R2Bees, and 'Real Ns' with Sarkodie.
HTG: So what is next for XO?
XO: I am dropping a new music soon. Do look out for some great collaboration. I can't give the details now though. News Africa has some interview with me where I said a lot more on this new song in that interview.
Get interactive with XO Senavoe via his Twitter handle @XO_Senavoe El Presidente #GHOST.
Facebook: https://www.facebook.com/XONATION
Download XO Senavoe's latest song: # GHOST on https://soundcloud.com/xo-senavoe/ghost
Source: HashTagGhana.com|Benjamin Henaku