The Movie Industry is Sick - Wayoosi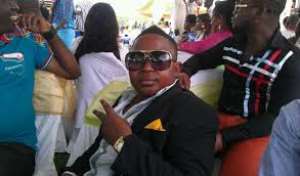 Popular Ghanaian movie star, Wayosi, known in private life as Joseph Osei has described Ghana movies of late as sick.
The actor said this in an interview with Bekwai based radio station, Dess fm 90.3 on their entertainment show, Dess Entertainment hosted by Mawuli Ekpe Peter (Abro).
According to the young actor, he doesn't see the reason why some people will be used in roles that should be played by different people who fit those roles. He cited an example like using a young man in the role of an old man where there are several old men around. He however advised the movie producers in Ghana to emulate from their colleagues in Nigeria.
"The movie industry in Ghana now is sick. Why will they be using young men and women for roles which demand an elderly person. That's why Nigerians are all the time ahead of us. There are some roles which will not suit me but producers and directors will want to force it on me. Meanwhile, there is somebody out there who will be best for that role will not be given. We have our fathers Paa George, Katawire and others there but they will paint young men's hairs white as old men. My advice is that, they should use the person for the right role to make the movies natural."
Wayosi, as he is known in the showbiz industry is now out from the movie industry a bit doing some other businesses. According to him, he's now operating a fuel filling station and also a pup. He however said he's not stopped with the acting.