Ebo Whyte's 'Puppeteers' On Stage Today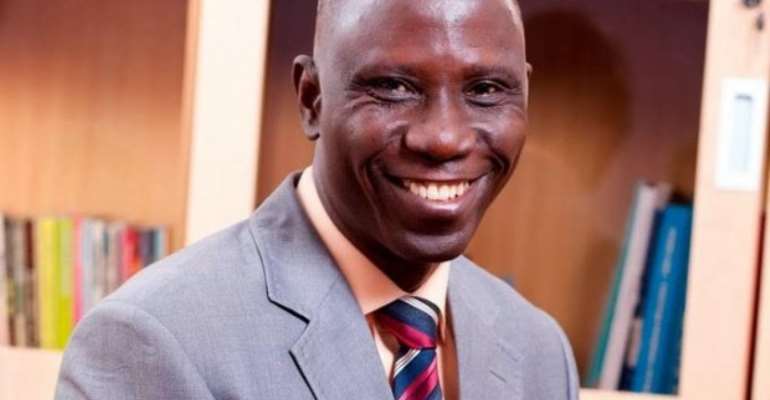 Watching James Ebo Whyte's latest play titled, 'Puppeteers' from the National Theatre during the premiering on Wednesday was absolutely breathtaking.
The play, for all intents and purposes, foreshadows Ebo Whyte's career as a dramatist with a sense of social responsibility to expressively tackle an aspect of our society that most Ghanaians would dare touch with a bargepole at present—POWER!
We are introduced to the play's protagonist, His Lordship Justice Moses, a legal luminary, who suddenly wakes up in his new apartment in the city which is controlled by a manipulative group of crooks who would make life hell for him. Armed with the hope of patching things up with his English aficionado ex-wife, he rather found himself in a murky situation that challenges his long road of career, his integrity and the love of the only woman he has ever loved.
What follows is a series of brazen display of total disregard for the rules and law that govern the nation; led by Owuo and his somewhat powerful cabal. The greedy and parochial charlatans, who only are interested in instant wealth at the expense of the greater population, do not escape the attention of James Ebo Whyte—and he seamlessly wove this through his characters.
The puppeteers—controllers and manipulators of the system—who ride on the integrity and the good name of good people like His Lordship Justice Moses and use those personal qualities to foment trouble, are vanquished at the end of the day.
Looking at the excellent artistic prowess that underpins his productions such as 'Bananas & Groundnuts, 'Dad is Mom, Mom is Dad', 'Smartest Man Alive,' 'Women on Fire', 'What's My Name?' 'Men Run Women Cry', 'Games Men Play', 'Forbidden,' among many others, it would not be much of an exaggeration to claim that Ebo Whyte is thoroughly a playwright with a theatrical identity of his own.
'Puppeteers' was made possible through Roverman Productions, in partnership with Airtel, Joy FM and National Theatre. Other media partners are DAILY GUIDE, YFM, Daily Heritage, Daily Graphic, Viasat One, Citi FM and others.
Dzigbordi Fomenyah
[email protected]