Juliet Ibrahim Sponsors Odoi Mensah Again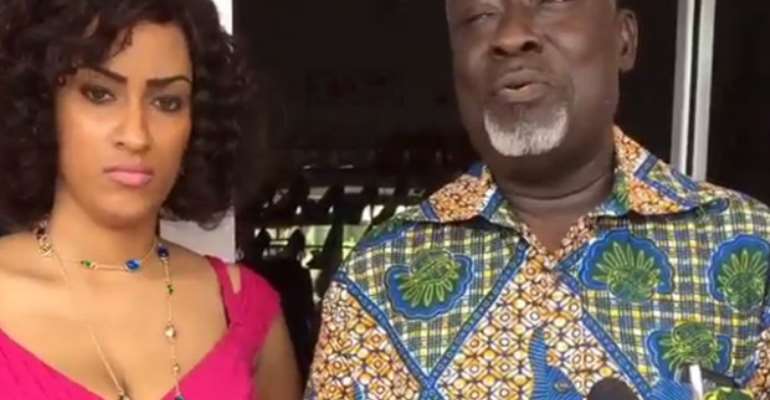 Juliet Ibrahim and Nii Odoi Mensah
Popular actress Juliet Ibrahim's Foundation on Monday donated an undisclosed amount of money to the former president of Ghana Actors Guild, Nii Odoi Mensah and two others.
The donation ceremony which took place at the premises of Viasat 1 was second of its kind, the actress having once gone to the aid of the former president who reportedly lost his two kidneys.
According to earlier reports, 'doctors declared that both kidneys are incapable of performing their key functions effectively to keep him alive. To stay alive, the actor has to spend $300 weekly on dialysis.'
In January 2015, Juliet raised GHȼ5,000 from her charity costume party organised by her Juliet Ibrahim Foundation (JIF) and shared it among three persons including Nii Odoi Mensah.
Last Monday she repeated the same feat as she donated to Nii Odoi and two others; but this time she didn't disclose the amount involved.
 'We are not disclosing the amount because the last time we did, the 'rich' passed comments that it was small yet they don't support. No amount is too small to support someone in need,' she said and urged others to also support.
The amount will help the patients to pay for their dialysis treatment and medication. The donation as usual was proceeds from JIF's annual charity costume party which was held on October 31 at Kristal Night Club, Osu.
By Francis Addo (Twitter: @fdee50 Email: [email protected])