Freestyle: Ahead of "Born To Win" ft. Ruff N Smooth, Nuru Tells His Story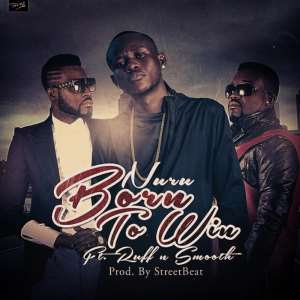 Ahead of his next major release, Nuru, the 'Mali Zani' rapper has unveiled a freestyle record, talking about his real life experiences and struggle he has been through in the past few years. On the BushBeat produced record, CNLSU's Mys Araya delivered an exceptional vocal piece to spice up Nuru's bars.
The X'treme Music signed artist in an interview with GhJoy.net disclosed that, he is set to release his next single, 'Born To Win' featuring Ghanaian duo, Ruff N Smooth in the early days of December.
"The year has almost ended, so I decided to do a song to thank my creator. 'Born To Win' is not the usual hiphop jam I am known for. It's an afrobeat song", Nuru hinted.
Take a listen to 'My World Freestyle' whiles we anticipate the release of 'Born To Win'. See cover art below also.
Soundcloud Link:
https://soundcloud.com/thisisnuru/nuru-ft-araya-my-world-freestyleprod-by-bush-beats