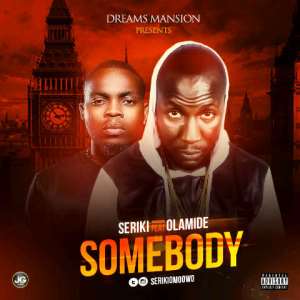 Seriki ft Olamide is one collabo alot of us knew was gonna happen though we werent sure of when it could surface or how long we will have to wait.
We waited on this for so long and at some point words on the street was that, this will never happen.
I guess we were wrong, here's the great collabo from the duo titled SOMEBODY. Its an uptempo Afro Pop song with loads of street slangs and vibes as expected. They both did justice to the smashing sound from Khiz Beats.
The song is pretty catchy at first listen and gets your replay buttons' approval. I will say the song has elements of AFRO (Fela's Style), Fuji and Hiphop.
This surely deserves a replay, Olamide and Seriki didnt disappoint on this joint ... If you no sabi somebody, dont come close (Ma lo wa oo)....
follow them on Social Media @serikiomoowo @baddosneh