Six For Face Of Ga-Dangme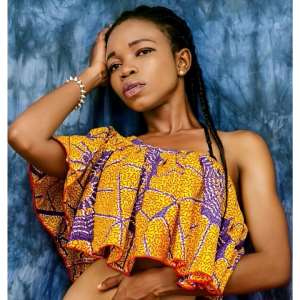 Six young beautiful ladies have been selected for the fifth edition of Face of Ga-Dangme slated December 12 at Dodowa.
The girls are Vanessa Kolekie Welt, Francisca Padikie Samadj, Elizabeth Koryo Alhassan, Sylvia Naami Tagoe, Rose Narkie Nartey and Wemakor Ayerko Sarah.
Scores of the ladies were taken through different tasks over a period of three weeks after which the judges selected six ladies out of over twenty girls.
Face of Ga-Dangme beauty pageant seeks to preserve and educate the youth on Ga-Dangme art, literature/language, norms, values, beliefs, fashion and the totality of Ga-Dangme life style.
It seeks to develop cultural integration activities that will improve, promote and sustain the cultural identity of Ga-Dangmes.
The Organiser and founder of the event Larkuor Adjartey said in interview that, this year was going to be awesome explaining that the show has line of activities that will make it interesting.
She said that the event keeps growing stronger every year because they always do the right thing.
"Face of Ga-Dangme is here to stay and I want everyone to know the good things we are doing" she added.
Sponsors for the programme include Valley Fresh Mineral Water, Osasio, Fashion, JMP Video, Saab photos, Taden creation, Gilly gabi designs, Hyperlink promogh, Lardi's accessories, Okklibone guest house, Jaykay hair and make up, Yayaa make up and We naturals.