Veteran Ghanaian actor Rev Eddie Coffie has died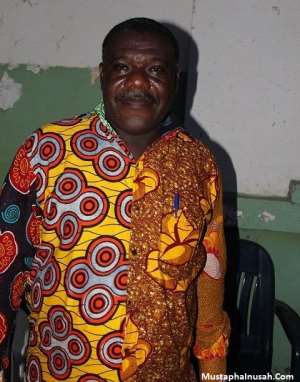 Veteran Ghanaian actor and president of the Ghana Actors Guild, Rev Eddie Coffie has died.
The actor, sources tell Myjoyonline.com, died Friday morning while on admission at the Ridge Hospital in Accra.
Rev Eddie Coffie, according to our sources, had been battling an unknown ailment for some months and went into coma last week.
He was elected president of Ghana Actors Guild (GAG), the umbrella body for Ghanaian actors in October last year.
The veteran actor, who then vice president of GAG, took over from Nii Odoi Mensah who had been the guild's president for several years.
He was also the Greater Accra Secretary of the Ghana Pentecostal and Charismatic Churches (GPCC).