Sonnie Badu to be honoured with Doctorate in Humanity and Musicology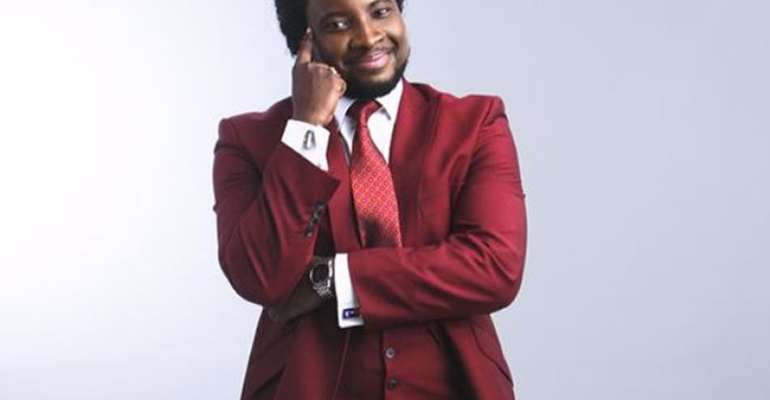 UK–based international gospel act, Sonnie Agyemang Badu will be honoured with a doctorate degree from the Dayspring Christian University.
A letter to Sonnie Badu and his management, noted that the Dayspring University, an American Association of Christian Therapy and Center for Communication and Diplomacy, USA "have nominated God's gentleman, Sonnie Badu for a honorary doctorate award in Humanity and Musicology".
The letter further hinted that the award will be conferred on Sonnie Badu next year by the university which is a recognized religious and academic institution based in the USA.
According to the university, the award is being given to the man of God to celebrate his commitment, dedication, service, distinguished efforts, significant contributions and accomplishments to nations, society, persons and above all for impacting positively, the lives of many individuals.
Other recipients to be honoured on that day include Dr Silvia Blessings of the Living Faith Ministry International Church, Apostle Dr Julius Asante Aryeh (International Director of Men's Fellowship- Church of Pentecost Worldwide and Dr David Hammond (Former Head of Africa for World Bible Society)
The date and venue for the awards ceremony is yet to be announced.
In an interview with Sonnie Badu, he expressed his excitement and adds that he is humbled by the honour. He advised all to put their all in whatever they find themselves doing.
Last year, Dayspring University honoured the following Ghanaians; Dr Kofie Potorphy, Current NDC Chairman and former head of NADMO-Ghana, Dr Sherry Aryittey, Minister for Fisheries-Ghana, Dr Prosper Adabla- Ghana Chamber of Commerce, Dr Narh, Deputy Governor of Bank of Ghana.
In 2013, the university also honoured the current speaker of parliament, Dr Joe Edward Ajaho, Justice Dr Georgina Wood, Chief Justice of Ghana, Dr Kwasi Appiah, former Ghana Black Star Coach and Bishop Professor Ignatius Annor-Yeboah of Christian Praise Centre.