Memories Of A Star: Terry Bonchaka 12-Years On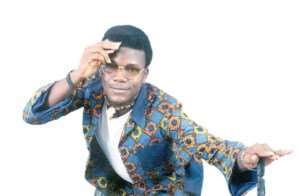 Friday 30th of this month will be exactly 12-years since the death of hiplife musician Terry Bonchaka, real name Terrence Nii Okang Mensah Adjetey.
Bonchaka, an old student of Adisadel College, was only 21 years old when he died after a performance at an Akuafo Hall Week celebration at the University of Ghana, Legon, in the early hours of October 31, 2003 in a motor accident.
He died in a motor accident at the Tetteh Quashie roundabout in Accra around 3am. According to reports, Terri, who was still learning to drive, veered off the road and hit a tree in an attempt to overtake.
He was pronounced dead on arrival at the hospital. Terry took the risk to drive, after realizing that his driver was drunk.
He won the hiplife segment that had been introduced by Media Whizz Kids as part of the Miss Ghana competition in 2001.
Some of his songs fans still remember include Pulele, Ghana Lady, Lomnava, Bonchaka-ta, African Chow and Zoozi.
He will also be remembered for his unique dance style, Pulele that even children are familiar with and imitate with ease.
The unique 'old school' fashion which he projected in all his shows, complete with a comb in his hair, made a deep impression on all who came into contact with him. SeanCitygh send our condolence to the family.