Ambolley Threatens To Sue MUSIGA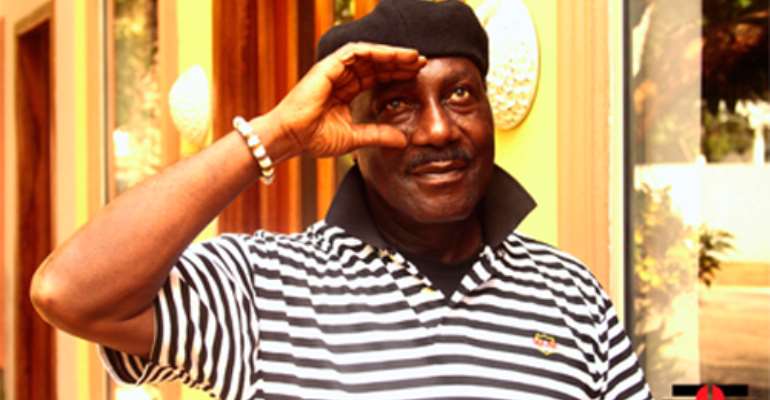 Gyedu-Blay Ambolley
Gyedu-Blay Ambolley, an aspirant for the Musicians Union of Ghana (MUSIGA) presidency, has accused Bice Osei Kuffour, known as Obour, of intentionally delaying the release of the list of delegates for the elections slated for October 29, 2015 at Koforidua.
The afro jazz singer, song writer and a performer, who suspects that the elections will be manipulated by the 'mafias' within union, has threatened to place a court injunction on the incoming MUSIGA elections to force the union to provide all the aspirants with the list of the delegates as well as their various contacts.
Speaking on Adom FM's Entertainment Hall Show with Mike'2′ last Saturday, Ambolley disclosed that "up till now, Obour and his people have not released the list of the delegates who are going to vote to me.'
He alleged that Obour and his cohorts were hijacking the list to boost his chance of retaining the seat, adding, 'Look, it is less than three weeks to the elections and I don't even know the delegates."
The one-time defeated presidential aspirant mentioned that seeking for court injunction on the elections is to enable him to get the list of the delegates eligible to vote in the elections to prevent over-voting.
"They told us after the vetting that they were going to release the list soon but till date no show," he disclosed.
Mr Ambolley has, therefore, vowed to resist any attempt by the current executives to ensure he loses the elections again.
"As a law abiding citizen, l will use legal means to battle out my case," he promised.
The candidates for this year's MUSIGA presidential race are Obour, the incumbent, Gyedu-Blay Ambolley and Appietus. Daasebre Dwamena who initially showed interest pulled out from the competition.