Musicians Snubs Trigmatic On Food For All Campaign Call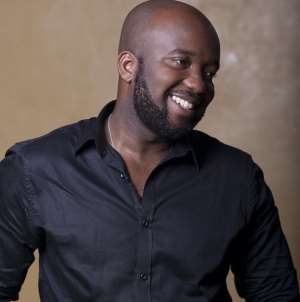 The Trig entertainment rapper and Goodwill Ambassador for the 2015 Food For All Ghana Campaign, Trigmatic has expressed worry over his colleagues demands before supporting a campaign that seeks to reduce food wastage in Ghana.
In an interview with Sokoo Hemaa on ATV's 'Anigyekrom' show last Sunday, Trig revealed that the Food for All Ghana Campaign is a food wastage, hunger and food recovery project by Chefs for Change Ghana Foundation in partnership with SAVE FOOD, (an FAO Global Initiative for the reduction of food loss and wastage) that serves as a way of giving back to society and not some event artistes should be demanding for huge fees.
The rapper lamented that his call for support from colleague musicians and some corporate institutions have been very difficult for the campaign that seeks to create sustainable means of nutrition for the less privileged in Ghana whiles reducing food wastage. He pleaded and urge corporate institutions and celebrities in the country to rise to this fight against hunger and also give a hand in building West Africa's first food recovery bank in Ghana.
After watching the campaign video on the show, the fante rap god Kofi Kinaata who also appeared on the show as guest endorsed and disclose his support for the Food For All Campaign indicating it a good cause that must be supported.
Speaking to the ATV online news team after the show, the High Grade Family rapper said he's going to be on their next project and give his little time and effort in fighting against hunger.
"I don't think this is something I should charge a fee before supporting it. In as much as I perform for money, I also think about improving our society and this is a way I can help build a good environment for some of my fans. I will plead with celebrities in the country to help Trig in this campaign" he noted.
Touching on his relationship with Donzy, he said they are good friends but are not working together. According to him it was just a collaborative work on 'The Crusade' piece. 'I have fired him' he added with a smile.