Ekwanso Brɛbrɛ: A Star-Studded Evening Drive Show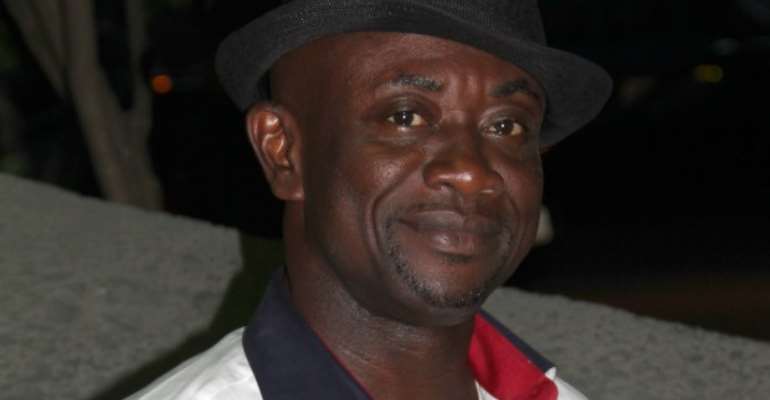 Mickey Darling
Peace 104.3 Fm's evening drive show, Ekwanso Brɛbrɛ, undoubtedly has no competitor when it comes to the sheer number of celebrated radio stars packed into one major show.
The producers have creatively put several interesting segments into the evening drive and this strategy seems to be working perfectly for them because it has over a decade remained one of the most listened-to evening shows in the country.
Ekwanso Brɛbrɛ has a complete sports segment with Dan Kweku Yeboah and his full team of sports analysts as well as a complete people's court segment where the mysterious Kwabena Marfo and the ever confident Afia Adutwumaa Morasa engage in live studio discussions as couples who have marital challenges and are seeking divorce or persons who have disputes to settle.
Whoever decided to add Kwabena Marfo to the Ekwanso Brɛbrɛ team must certainly be a visionary. Marfo has a special gift for sparking humour and making his listeners smile or burst out laughing even when he is discussing very serious issues which otherwise would not have attracted laughter.
Indeed Ekwanso Brɛbrɛ is an Akan expression which in simple English translation means 'safe journey.'
The show starts late afternoon and travels into the evening when workers are either closing for the day or driving home and most likely tired from a hard day's work. Tuning in to listen to someone who can make you laugh while discussing important national or social issues is certainly not a bad idea. It is a useful breakaway from the stressful and tension-filled political discussions radio listeners may have endured during the day.
Then the host himself, Mickey Darling, takes over the show to engage his audience in what he knows how to do best—playing good music while moderating intelligent discussions on radio.
Ekwanso Brɛbrɛ is one of the few radio shows where the presenter himself is the DJ and handles the turntables while moderating discussions.
'A good evening show is like fruit salad and must be a very well balanced diet that has content which would satisfy your heterogeneous audience; and that is exactly what my team and I try to do. God has been on our side and it has been successful so far. Without sounding complacent, I can say the feedback is encouraging and we are doing our best,' Mickey Darling, known in private life as Michael Botwe, told NEWS-ONE.
Though Peace Fm is predominantly an Akan-speaking station, Ekwanso Brɛbrɛ balances it with a good blend of English too. This becomes useful especially when some of Mickey's radio guests, mostly celebrities and notables in society, are not fluent in Twi.
'We would have done more if we had extra time but we do our best with the time available for us. But we do not have all day so we give the juiciest of our planned topics to our listeners but always end up not exhausting what we actually want to give out before the 6pm news,' Mickey explained.
Mickey handles the show with a lot of maturity and confidence while showing maximum respect to his audience. No wonder the chiefs and elders of his hometown, Mamfe Akuapem, honoured him with the stool name, Nana Acheampong Gyekete, the 'Apasem aka Hene' of Mamfe Akuapem, for his hard work and dedication to his profession.
Pix in newsone as Mickey Darling