Old Skuuls Reunion: Tinny shows up; promises a festival, Saturday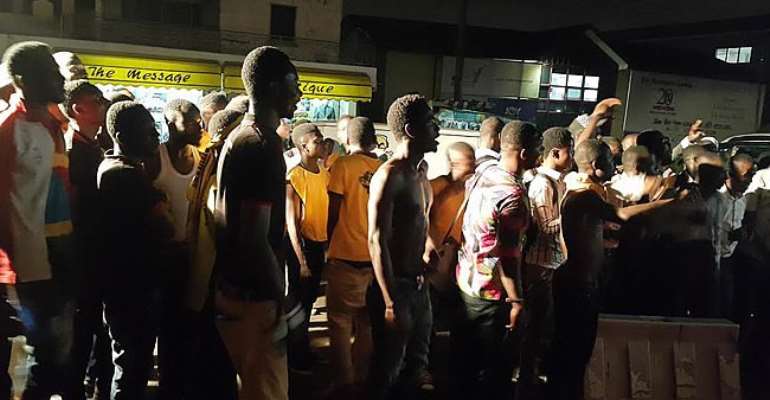 Hiplife artiste Tinny is promising a grand fun and music festival, Saturday at the Joy FM Old Skuuls Reunion.
The "Makola Kwakwe" hit singer made the promise when he stopped over at the Joy FM Old Skuul Reunion Studio appearance, Wednesday.
"It is going to be fireworks. I am going to give up my best to the people. Last year it couldn't happen. This year full vim.
"I am coming with all my crew," he promised.
Representing Okuapeman Secondary, Tinny traded his school anthem for his new hit song which is making waves.
"I [have] forgotten the anthem," he said when he was challenged by host of Drive Time programme Lexis Bill to sing it.
The night was not without the powerful jama festival that normally ushers the main old skuul renion event.
And on the night Atlantic Hall (ATL), Prempeh College and Royal Guardians from the University of Winneba were in euphoric mood, chanting the spirited jama hit tracks.
ATL took advantage of the opportunity to take a swipe at the Casfodians whilst Prempeh did same to Opokuware.
On Saturday the rivalry will be worse. It will be unlimited fun at the Independence Square.