I Am Not Under Pressure – Alexalyn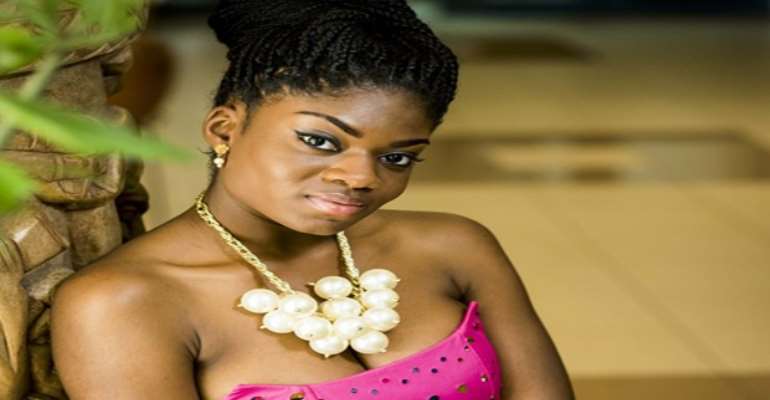 Twenty-one-year-old Miss Ghana hopeful Alexalyn Naa Adoley Owuadey has said she is not under pressure as a contestant in the 2015 edition of the pageant.
The beautiful young lady who was raised in the UK is representing the Greater Accra Region and a lot is expected of her. According to her, she is looking forward to more exciting moments during the pageant.      
'I am not really under pressure. We are now about to enter the Miss Ghana house so a lot of tension is going to come with it. But it is an experience that makes you learn a lot about yourself. I am looking forward to the catwalks… but it is about confidence. If you believe in yourself, you have to tell yourself you can do it; it will happen,' she told NEWS-ONE when asked if she was under any pressure.
Alexalyn graduated from a United Kingdom University where she studied Creative & Professional Acting. She is the second of five children. She said she is participating in the Miss Ghana 2015 pageant because she regards it as a great accomplishment.
'I joined Miss Ghana because beauty pageants have always been something I have been interested in. I did my first one abroad—Miss Black Africa—and I realised that I could do it. So it gave me that confidence and I asked myself, 'why don't I represent my country?' It's a big accomplishment. This is great so I am just looking forward to enjoying the experience,' she revealed.
'So far it's been both challenging and fun. A lot of people lose sight of the bigger picture and forget to have fun and enjoy the people that they are around. The females I have met are all incredible and it's been a great experience. In about two or three years' time, you are going to look back and say I did Miss Ghana. The most challenging part is waking up at 6am. That's very challenging,' she added.
Miss Ghana 2015 is powered by Exclusive Events Ghana, with support from Manet Properties, Citroën by CFAO, LAWASH manufactured by Lifeon and marketed by Tobinco Pharmaceuticals and IPMC.
The rest include Holiday Inn Hotel at Accra Airport, Best Western Plus Atlantic Hotel in Takoradi, Atlantic Unique Floral, Akosombo Textiles Limited, Imperial General Assurance, FC Skin & Beauty Klinic, Pippas Health Centre Capture, Digital Innovation, DDP, Forever Easy, Frytol by Wilmar Africa and Herbal Life. The grand finale of the pageant will take place in October.
By Francis Addo (Twitter: @fdee50   Email: [email protected] )