Nakoa Jamson To Host Dedication Service Tomorrow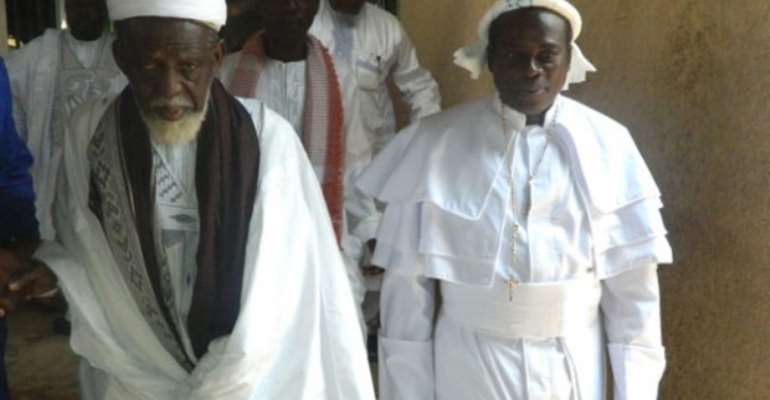 Nakoa Nazareth Ansah Jamson in a pose with Chief Imam, Sheikh Nuhu Sharubutu
Founder and Leader of the Israel King of Jews Church, Nakoa Nazareth Ansah Jamson, will hold a special church service and song ministration to officially open his new church building located at Dome roundabout behind the Goil filing station in Accra.
The event which will also be used to mark the church's 16 years in existence is also expected to attract members of the church and the entire public.
Last Thursday, Nakoa Jamson led hundreds of congregants of Israel King of Jews Church to solemnly slaughter a goat at the church's new site to coincide with Eid-ul-Adha which was celebrated last Thursday.
Extending felicitation to Muslims across the globe for observing such an important tradition during Eid al-Adha, Nakoa said people who practise burnt offering receive blessings from God, adding that the act of sacrificing animal 'to God like Abraham did is very important in cleansing one's sin' and uplifting one spiritually into perfection.
By George Clifford Owusu