GHAMRO Holds Sensitisation Workshop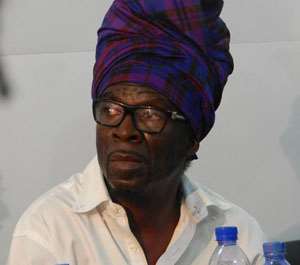 Kojo Antwi
The Ghana Music Right Organisation (GHAMRO), in collaboration with the Copyright Office and the Ministry of Justice, will hold a day's sensitisation workshop on the theme: 'The Role of Broadcasting in the Development of the Music Industry' at the Airport West Hotel in Accra.
The leadership of GHAMRO, since it took office a few months ago, has initiated programmes to guarantee regular incomes for the members.
Radio and television broadcasting, apart from educating and entertaining the generality of the populace, performs a key role in sustaining the creativity of the music industry.
The workshop is aimed at highlighting the obligations and contributions of the broadcasting stations and how their operations impact the creative industry in general.
Some of the speakers to address participants at the workshop include Dr Opoku Adusei, lecturer at the Law Faculty and Mr Jonathan Cudjoe, a copyright expert.
Copyright Administrator, Madam Yaa Attafuah, who has played an important role in the development of the creative arts industry, has also been invited to speak on a topic: 'Copyright Protection Of Musical Works'.
On September 16, a similar workshop was held in Kumasi at the Miklin Hotel to educate music users and radio station owners on GHAMRO's operations. It attracted over 70 participants.
By George Clifford Owusu