Actor owes Korle Bu ¢17,000, needs $15,000 for surgery in China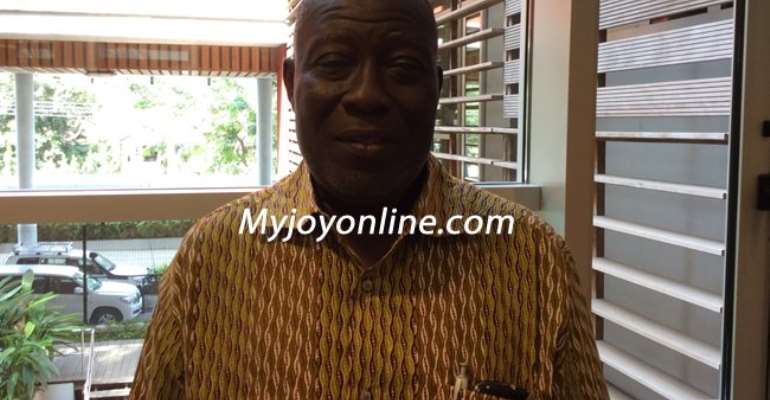 Ghanaian actor and former president of the Ghana Actors Guild, Nii Odoi Mensah is owing the Korle Bu Teaching Hospital GHc17,000 in unpaid medical bills.
Doctors diagnosed the actor with kidney disease and put him on dialysis to keep him alive. The expensive cost of this treatment has left indebted to the hospital to the tune of 17,000 cedis.
As if that is not enough, the actor disclosed exclusively to Myjoyonline.com that he also urgently needs $15,000 for further treatment in China.
He said, "At the moment, I'm looking for a very big support to travel out of the country for some treatment. I'm supposed to go to China to a kidney hospital," for treatment there.
A visibly troubled Nii Odoi Mensah called for public support, saying, "It's all money issue and if people will support I will be grateful."
According to him, the hospital in China is asking for $10,000 for the treatment while other expenses needed for the treatment is $5,000.
His life and hopes hinge on the availability of the support from benevolent persons and organizations.
"Within three months, I will come back by the grace of God, they have promised that things will be well," a hopeful former president of the Actors Guild said.
The veteran actor lamented about the high cost of treatment for the condition in Ghana.
He said, the cost of treatment has gone up. Nii Odoi Mensah revealed that the cost per session has shot up from GHc200 to GHc260 and he attends three sessions a week.
Follow me on Twitter: @delaXdela and Instagram: citizendela
Story by Ghana | Myjoyonline.com | Ernest Dela Aglanu (Twitter: @delaXdela / Instagram: citizendela)