I've Lost Respect For Joy FM – Sarkodie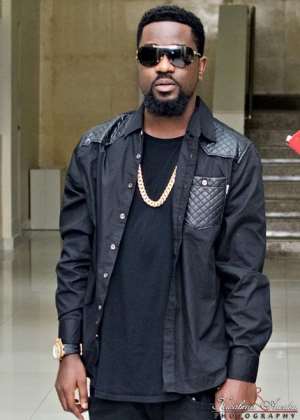 Ghana's number one rapper Sarkodie early this morning tweeted that he no more respect for Joy FM as he used to.
In his tweet Sarkodie said a publication he came across online has made him lose respect he had for the Radio station.
Joy FM in a publication about Sarkodie on it's website last week titled "I have come of age so I don't just grant interviews – Sarkodie", has provoked this tweets from the BET award-winner.
In the said publication, Sarkodie was quoted to have said that "he does not readily grant interviews because he is now grown."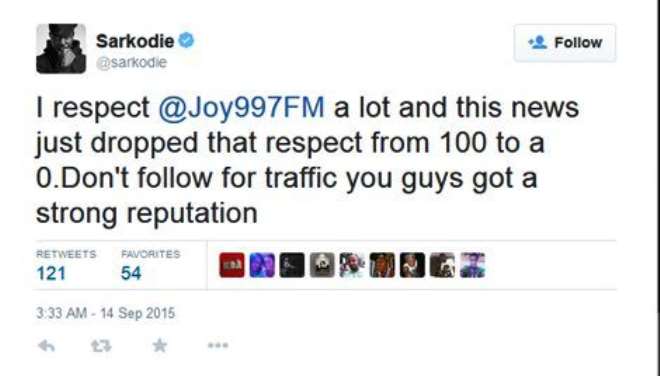 844317599 33795