Do we have a Ghanaian music industry or just a music space? (Part 1)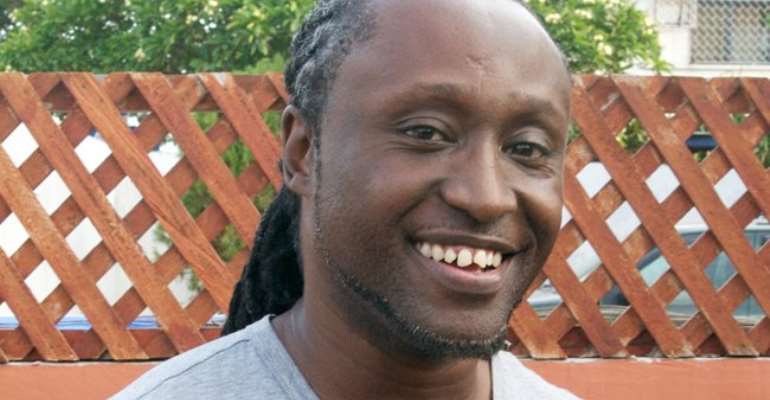 Sometimes one ought to be mean or hurt someone's feeling just to help and save the persons heart. Why? Because the truth hurts but lies kill, irrespective of how pleasing it may be presented. On this basis, I wish to lay bare certain facts about the current state of the Ghanaian music space.
Pardon me for the use of the phrase "the Ghanaian music space", instead of the usual Ghanaian Music Industry which most people have embraced. To begin with, I am tempted to state that we don't have a music industry in Ghana, rather, what exists is an environment in which musicians and stakeholders alike are making a conscious effort to push their arts and also make a living.
Without a doubt, Ghana has an enviable history when it comes to music. From the days of praise singing and palm wine music to the current era where our musicians are heavily influenced by American hip culture, Ghanaian music has remained the toast of several music lovers around the globe.
Teddy Osei and his Osibisa group in the mid-sixties made great music which saw them touring several music hubs around the world. Yes, Osibisa is a celebrated Afro – Pop band and one of Africa's first globally accepted heritage bands with several chart topping songs.
In another generation, Ghanaian music ruled the continent with the emergence of Highlife, a fusion of Ghanaian indigenous language laced with American hip hop beats which revolutionized the African music industry. Reggie Rockstone, a pioneer of the genre won an award at the then prestigious Kora Music Awards. Dynamic Nima based group, VIP, would soon become the most sought after music unit across the continent and performed at major concerts in Europe and other parts of the world.
At this point, Ghana had become a reference point as far as music was concerned and industry professionals came from far and near to learn the rudiments of the trade. Soon, other African musicians started introducing unique elements peculiar to Ghanaian music in their works.
So that was the height at which Ghanaian music reached in the early part of the nineties! At the moment, what do we see? Name the top ten African artists who have made remarkable impact globally and it will be a shame the number of Ghanaian musicians to be on that list. So what went wrong?
The brutal truth is we have failed to build structures to support the growth and development of our music and musicians. What is touted as a Ghanaian music industry is non-existent! It is not fair to continue to heap the blame at the doorstep of our musicians for their inability to be consistent with their works and remain relevant.
Yes, some might not be building viable brands as musicians, however, where are the structures to support them? What happened to royalties? Are there logging systems in place to determine how much radio and television networks are to pay to musicians? How many registered and recognized Ghanaian record/label companies can we boast of? Do they have the expertise and capability to transform a raw talent into a worldwide brand?
A musician has no business chasing a producer or a music engineer to figure out the appropriate rhythm for his music or booking and payment for recording sessions. Isn't that the usual case in Ghana? In a music industry and a well-structured setup, those are part of the duties of an Artists and Repertoire (A&R)! How many of our record/label companies are operating with such structures – Artist Managers, A&R, Talent Scouts and others?
Music distribution! In Ghana, a music distributor is anyone who manages to acquire one shop in Accra plus two extra in Kumasi and Tamale respectively. I bet it will take me less than two minutes to locate a shop to buy a tin of milk, however, how long will it take me to locate a supposed music shop to buy an original CD of any musician? Over days, isn't this interesting?
In the United States of America where music is a multi-million dollar industry, there are mechanisms for individuals and organizations to produce and make money from the music they make.
Among these individuals and organizations are the musicians who compose and perform the music, the companies and professionals who create and sell the recorded music (music publishers, producers, recording studios, record labels, performance rights organizations, retail and online music stores) and those that present live music performances (booking agents, promoters, event and music venues and road crew).
There are also the professionals who assist musicians with their music careers (talent managers, business managers and entertainment lawyers), those who broadcast music (satellite, cable, and internet television and radio platforms), journalists, educators, musical instrument manufacturers and several others.
These structures and players mentioned define the American Music industry and other music industries around the world, which ensures industry professionals are able to benefit from their sweat. With this background, what can be said of Ghana, A Ghanaian Music Industry or Just A Conducive Environment? I think it is the latter, however, I stand to be corrected!