Freddy Meiway Headlines 2015 African Legends Night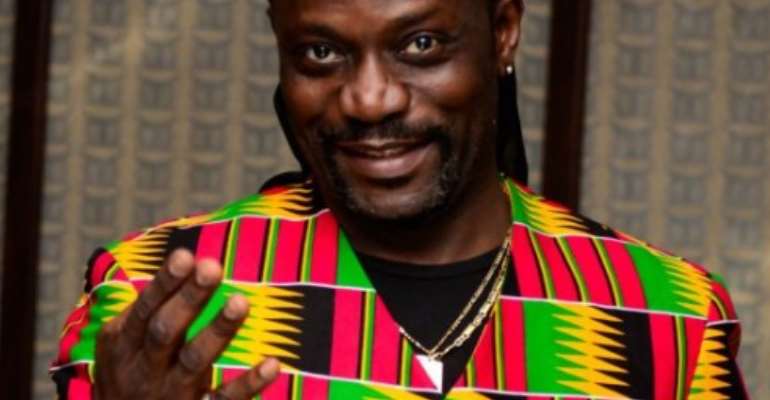 African music legend Freddy Meiway is set to headline the 2015 edition African Legends Night concert slated for September 26 at the Banquet Hall, State House.
According to Global Media Alliance (GMA), organisers of the event, this year's edition would also feature an incredible line-up of homegrown veteran highlife artistes, including Amakye Dede, Gyedu-Blay Ambolley, Akosua Adjapong, among others
Richard Adjei, Chief Executive Officer (CEO) of Kasapreko Company Limited, the title sponsor of the event, said celebrating authentic and originality of Africa with music is the passion of Kasapreko.
'This year's event promises to be phenomenal with Freddy Meiway, one of Africa's music icons headlining the event. We are proud to say that African Legends Night is now a brand that lives in the hearts and on the minds of many who believe in the rich culture and heritage of African Music. With Meiway alongside music heavyweights from Ghana, this year's African Legends Night has a glittering history yet to be recorded in the world of African music concerts,' Edwin Amankwah, Director of GMA, said .
Organisers and sponsors have promised to dazzle patrons of African music with vibrant performances.
Freddy Meiway, known in real life as Frederic Desire Ehui, aka Monsieur Zoblazo, rules dance floors all the way across Africa.
Ratcheting up zoblazo (a catchy rhythm from southern Ivory Coast), Meiway forged his own signature style throughout a career that has spanned almost 15 years.
For the past five years, African Legends Night has celebrated musical icons from the continent and carved an event niche catered to the middle-aged and the young who have a soft spot for local African music.
The event has over the years brought great acts ranging from South Africa's legend, Hugh Masekela; Femi Kuti; Ghanaian ace saxophonist Steve Bedi and Ben Brako among other blend of artistes across Africa.
By Nii Ogbamey Tetteh
[email protected]