Actress Yvonne Okyere Passes Post-Call Law Course At Ghana School Of Law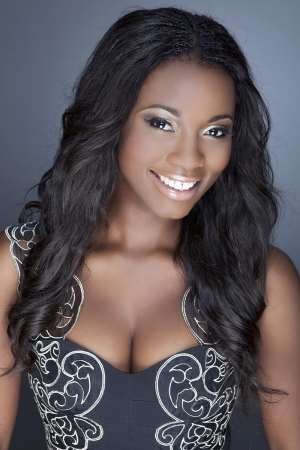 Award-winning actress, Yvonne Okyere, has passed her post-call Law course exams at the Ghana School of Law.
Yvonne, who had relocated to the UK to study and practice Law, returned to Ghana last year, to revive her acting career and also study at the Ghana Law School. After months of studies, Yvonne emerged one of the 17 students to pass the final exams held in June 2015.
Prior to her return to Ghana, Yvonne had been practicing Law in England, but to practice in Ghana, one has to pass through the Ghana Law School, hence that step.
Although Yvonne is still acting, she is determined to pursue Law. She won Golden Most Promising Actress award at the 2015 Golden Movie Awards. She has also been nominated for Best New Actress Award at the Global Icons Academy Movie Awards which is slated for 17th October 2015 in Houston, Texas, USA.
Yvonne's natural flair for acting has grown over the years, a feat that drove her to join the UK acting Guild Equity even while she was studying Law.
Yvonne began acting about a decade ago when she played the role of Anne Fofo in 'About to Wed' alongside Prince David Osei, John Dumelo and Beverly Afaglo. She has since starred in several TV series and movies, including 'Different Shades of Blue' from the staples of Sparrow Productions. Her latest movie is 'Love Regardless' which earned her an award at the 2015 Golden Movie Awards.
Yvonne Okyere will be called to the Ghana Bar in October 2015.