Kyeiwaa Ex-Husband Deserves Slaps – Mercy Asiedu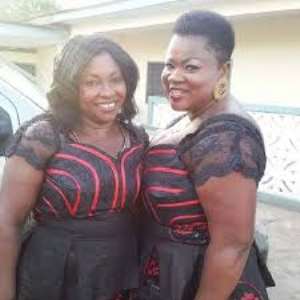 Actress Mercy Asiedu popularly known as Asabeaa has heatedly stated that the embattled ex-husband of Rose Mensah Kyeiwaa deserves countless slaps.
According her, the man in question Daniel Akwasi Bronya also known as Americaman has wrongfully subjected Kyeiwaa's image into serious public scrutiny for that matter he deserve to be penalize.
Mercy Asiedu who has earlier on in an interview with SeanCitygh.com discredited reports that her friend has snatched another woman's husband, has categorically stated on Angel Fm Entertainment Show last Sunday that the man owes her a weighty slap.
Rose Mensah and her newly engaged husband saga which has been trending for a while now after last Sunday's 30 August , has refused to settle, as day in and day out it keeps on making headlines in various media platforms.
Mercy Asiedu who is the President of Ghana Actress Guild further described the man as a complete con with full of deceitfulness.
She revealed that the man profusely wept last Thursday evening when Kyeiwaa quit the marriage.
Adding that, what has happened to Kyeiwaa is a case study for all female celebrities in Ghana.