Kyeiwaa Escapes Death After Divorce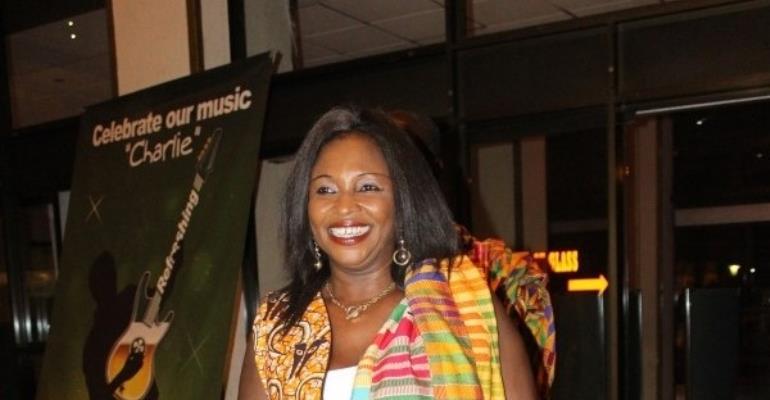 Kumawood actress, Rose Mensah known in showbiz as Akua Ataa Kyeiwaa, narrowly escaped death at the Santasi Roundabout in Kumasi soon after she had divorced her husband, Daniel Osei, last Thursday.
The Kumawood actress, according to Eugene Moratt, President, Film Producers' Association of Ghana (FIPAG), was on her way to meet a friend and colleague actress, Matilda Asare, to announce the sudden break-up of her marriage when the incident happened.
'Kyeiwaa, while crossing the road, was absent-minded so the drivers tooted their horns on her several times and she had to be alerted of the impending danger. God saved her,' he said.
The celebrated local actress, Moratt continued, was highly disturbed after her four-day old marriage ended on the rocks upon discovering that her lover was already married to another woman.
Akua Ataa Kyeiwaa parted ways with her newly found lover, also known as Akwasi Bronya, five days into their controversial marriage.
The actress confirmed the divorce on Adom TV last Thursday, saying she had had to swallow the bitter pill of divorce as a result of the raging controversy surrounding the Kumasi-based business man whom she married less than two weeks ago.
'I have given back his drink to him and he has accepted it because I can't afford to be a second wife. I prefer to remain single to doing that,' Kyeiwaa said in an interview.
She traditionally married the Kumasi-based business man at a ceremony which was attended by several people from the movie industry.
Kyeiwaa, Eugene said, acting on her Christian beliefs, had to call for an end to the marriage because 'she said she couldn't afford to be a second wife since that would not allow her to partake in the Lord's Supper,' (referring to Holy Communion).
Thus, together with her colleague movie stars and family members, Kyeiwaa returned the drink and the ring to Akwasi Bronya.