Overflow Inc. Challenge Joyous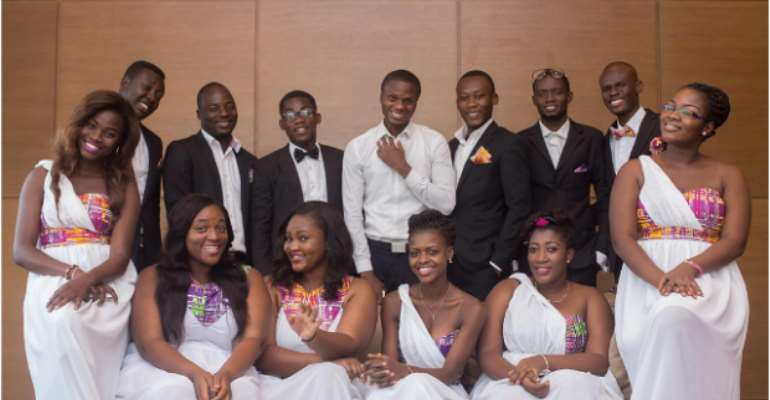 Members of the Overflow Incorporated Choir
It is without doubt that the finest inspirational music choir in Africa right now is the Joyous Celebration from South Africa.
Two years ago however, Overflow Incorporated, a new crop of vibrant youth stormed the gospel scene in Ghana, and even managed to gain listenership in Nigeria and the UK.
President of the group, David Fortunatus 'JLoopz' Tagoe brings to the group over 15 years of experience in the music industry, having played the keyboard for great artistes such as Joe Mettle, Cwesi Oteng, Ike Nanor, Ohemaa Mercy, and the list goes on.
On how the group made it this far, he said, 'I believe when the anointing is upon you to do work of the Lord, no matter how long it takes, you will get there. Take Overflow Incorporated for instance, it started three years ago but was not launched till September 8, 2013.
'Most people think we are slow to bring out an album, but on the contrary, we believe the finest musicians and groups have taken time to mature. This is just the beginning of greater things to come.'
Akosua Kyerematen, vice president of the group, explained that the name Overflow was chosen to reflect the abundance of God's gift in the generation of upcoming artistes.
Given that this choir is only 2 years old, they have traversed a boundary inching up each day to give Joyous Celebration a run for its sponsorship.
Luckily enough, Overflow is inspired by the music of Joyous Celebration and Joyful Way Incorporated.
Apart from Majie Oyi, Overflow Incorporated is credited with two other singles. They are 'Enuoynam' and 'Creation Sings'.