Wanlov Kubolor, Others To Showcase Artworks @ Alliance Française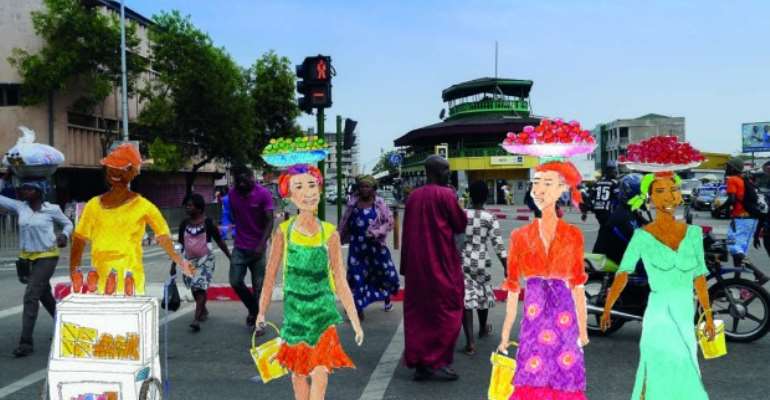 An exhibition of paintings, photographs and videos that reveal various aspects of the city of Accra, will today open at the Alliance Française in Accra.
Titled 'Take Me To the Streets', the exhibition will feature Wanlov the Kunolor / Zohra Opoku (video) Mutombo Da Poet /Nyani Quarmyne / Francis Kokroko (photography) and Isabel Abreu / Musah Swallah (painting).
An award-winning photographer, Nyani Quarmyne, strives to harness the power of photography to create a visceral emotional connection between viewers and viewed. Indeed, he employs the power of an image to remind us of our shared humanity and our shared responsibilities to each other and to the planet.
An Accra-based versatile artist, Zohra Opoku, employs media, including installations, photography and video to explore the sophistication of textile cultures in disparate spaces.
She targets fashion's political and psychological role and socio-cultural dynamics in relation to African history and individualistic or societal identities in her work which has been showcased in several venues in Accra.
A young dynamic painter, Musah Swallah, looks at the subject of illegal migration from Africa to Europe. Indeed, he has churned out a series of works that depict the perilous journey by desperate Ghanaians through the Sahara desert and the Mediterranean Sea.
The exhibition which ends on Sunday, October 4 is being supported by the Allinace Française (Accra) and Institut Français (Ghana).