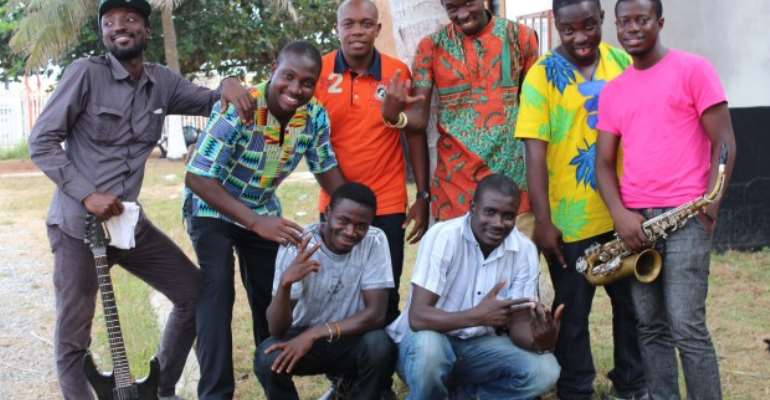 One of Ghana's seasoned gospel musical groups, I Band Incorporated, will be embarking on a series of projects and musical events to promote the teachings of Christ and contemporary gospel music in Ghana.
For the past three decades, many have had their lives transformed through the band's songs ministration, with many Christian groups and churches being revived during its outreach and evangelism programmes.
The band which is made up of Samuel Yeboah, leader/keyboardist; Kwame Baiden, percussionist; Eric Tamakloe, trumpeter; George Dankwah, trombonist; Joseph Sakyi, lead guitarist; Richard Sereboe, drummer; Clement Rockson, bass guitarist and Kojo Biney, saxophonist, is working tirelessly to promote Ghanaian music on the world market.
The group is currently touring some of the Montessori schools in Accra to teach the school children music and how to play musical instrument.
Since its formation, the band has performed on so many platforms in the country and its songs are carefully chosen to communicate to the downhearted; no wonder a number of young people have given their lives to Christ over the years.