Only danceable songs can be hits in Ghana - Hammer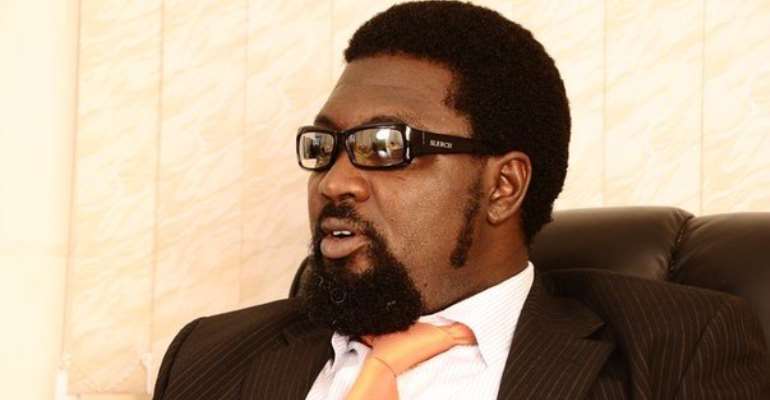 Renowned sound engineer, Edward Nana Poku Osei popularly known as Hammer of the last two has recommended that musicians take into consideration the genre of music in their bid to make hit songs.
Hammer in a conversation with Hitz FM's MzGee on entertainment this week says though Ghana is limited in genre, every genre has its audience but only danceable tunes can make hit songs in this era.
"With Ghana the genres are very few, the taste in music in Ghana is very few, the majority like the club bangers as in the dance songs, a percentage loves the Hip-hop, a percentage loves the Reggae and a percentage loves Classical music so obviously if you want to make a hit song in Ghana it has to be a club banger".
The sound engineer hinted that it was impossible for any other genre of song to be number one in Ghana. He noted not all great songs become hits.
"Rocky Dawuni had a great song 'In Ghana' it didn't do as well as Lumba's 'Aben wo ha' but it was a good song so what I am saying is that if you want to make a super hit song in this country right now it has to be a club genre, you can't do a classical song and expect it to blow everywhere, unless you don't look at hits song that way, you want to do a great song and just want to do a great song but you need to know it is relative, you can't make music a general thing the market counts. In America you can make a jazz hit, over here it is impossible."
He emphasized that Ghanaians interest in danceable tunes has robbed great musicians off their shine.
"Unfortunately where we are people are quite focused on just dancing so someone who does alternative great music won't get the attention he needs that why Atongo and the rest all ended up in Europe because Europe has wider audiences who have different taste in music but over here Atongo music can't supersede the Tonga hit so it depends on where you are, you can't dodge that but over here it just club."
The last two boss, in his bid to differentiate what constitutes a hit song and a good song opined that good promotion makes the difference.
"You can't really define what makes a hit song because a bad song can become a hit through good promotion easily, you have to also factor in the promotion factor because we have seen in the past that good songs have done very poorly because of bad promotion and bad songs have skyrocketed because of good promotion so with creativity you can't really factor something in particular that makes a hit song….music can be good to a particular kind of people and they can be very bad to a criteria of people".