Music Premiere: Kolz [ @Oluwakolz ] - Jeje. (Prod. By Jaypizzle @Jaypizzlebeat )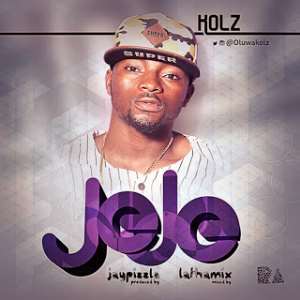 Adekolade Ayodeji Blessing is an unsigned artiste with a great talent and knowledge of how to go about making his own brand of music. Adekolade performs with the mononym KOLZ which is a short form of his first name adding Z.
KOLZ is best known for his not too popular jam "WONDER (Prod by Krizbeatz)" which was released early this year, KOLZ's musical versatility, unique + sweet voice and good song writing skills been paying off since this release.
JEJE is produced by the popular producer Jaypizzle "Shake Body crooner" and mixed by Lathamix. KOLZ will also be dropping another universal jam titled "International Money" by the 1st of September, WATCH OUT FOR IT.
DOWNLOAD JEJE HERE
https://www.dropbox.com/s/09rsbibs5yqkcm2/Kolz%20%40oluwakolz%20-%20JEJE%20%28Prod.%20by%20Jaypizzle%29.mp3?dl=1
DOWNLOAD, LISTEN, ENJOY & SHARE. Kindly share your thoughts with us.
Contact: 08136543900, 56152A16 For your Online Music/Event Promotions, Hype, Twitter Trending, Song/Video Circulation etc.