GHAMRO Ready To Chase Music Users For Royalties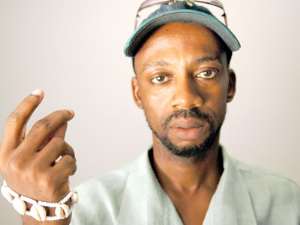 Rex Omar
Rexford Owusu Marfo, known in the music scene as Rex Omar, has said that the right of Ghanaian musicians will surely be protected under the new board of the Ghana Music Rights Organisation (GHAMRO), a collective society.
Rex Omar, who is also the chairman of the advisory committee, disclosed that the administrative system of GHAMRO has been restructured to allow for efficient management, proper checks and balances, adding that professionals have also been put in place to run the affairs of the society.
Speaking in an interview with seancitygh.com in Kumasi, Rex Omar said the collective society has adopted an aggressive strategy to win the trust of the musicians and also force music users to pay royalties.
According to him, the collective society has put measures in place to collect royalties and also monitor the activities of music users.
The highlife musician, however, hinted that 'event organisers are also supposed to pay 10% of their budgets to GHAMRO as public performance royalties. We are still putting our house together and what we intend to do will be felt by all very soon.''