Books And Rhymes Tour: Edem Poses With JESUS On His Way To Kpando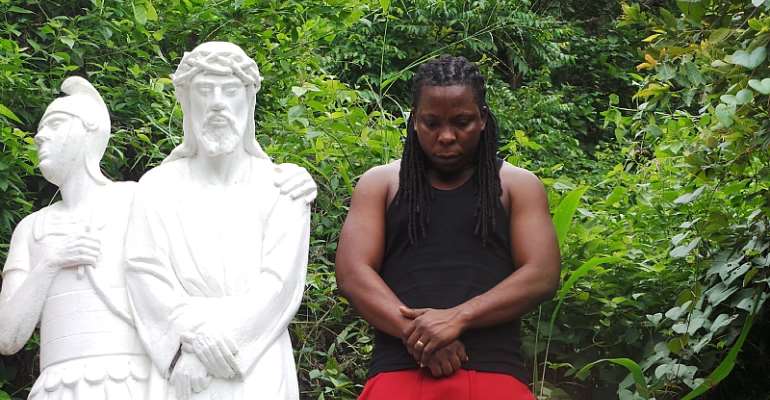 Edem's career seems to be built on his selfless determination to feed his fans with unadulterated entertainment. The VRMG general seems to be of the school of thought, that every fan, everywhere should be able to feed off his talent.
Edem, whose "Books and Rhymes" album is currently Ghana Music Awards', "Album of the Year", has embarked on a tour to take music to every corner of the nation. On the "Boooks and Rhymes tour", Edem and the VRMG team have reached Ho, Hohoe, Swedru and Nkwanta. The next stop of the tour happened to be Kpando, where the team would thrill fans at the Delta Cinema Hall.
On their way to Kpando, Edem and his team, consisting of Cartel Big J, Gemini and the whole VRMG squad, visited the Kpando Agbenoxoe Grotto. The short Pilgrimage seemed to showcase a never-seen-before, religious side of the heavy weight rapper and his team.
see pictures: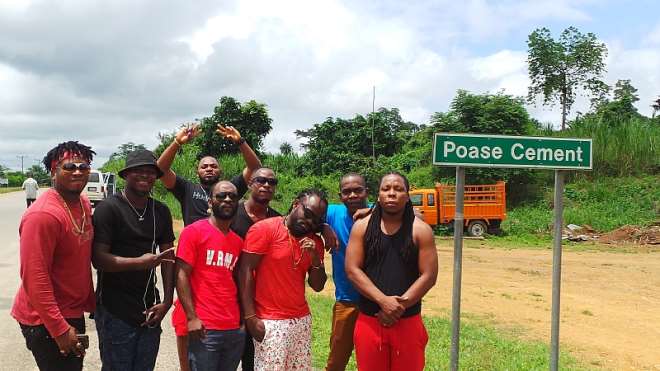 20150822 110608
20150822 130950 - COPY (1)
20150822 131438 (1)