Ghanaian female Dancehall Artistes are not serious - Ak Songstress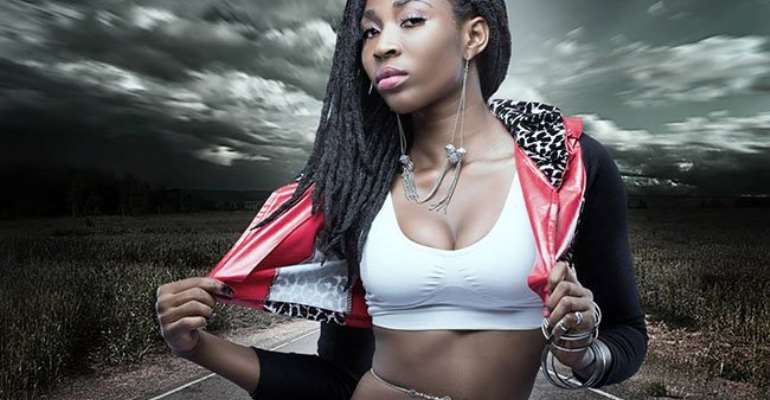 Dancehall artiste Akosua Kwakye known as AK Songstress in showbiz has tagged her fellow female dancehall artistes as unserious.
Speaking on 'MultiTV's let's talk entertainment' show, the 'Funky Fresh' singer insinuated that female dancehall artistes in Ghana are more interested in titles than the content of their songs.
"Personally with no offence to anyone, I think female dancehall artistes in Ghana are very unserious. Being a dancehall artiste is not about calling yourself a dancehall artiste, it is about your works.
"Anybody can say I am a dancehall artiste or queen but what show you are, it should be your works, if you put your works there, it should be dancehall. There's nothing like mix up and forcing to put in some fake patios, if you want use patios, use it well".
She however acknowledged male dancehall artiste in the country and throws a challenge to her contemporaries to prove their worth, claiming most of them are into diluted dancehall.
"If you look at my works, I know you will see that AK is a dancehall artiste. I don't mix up, when I talk of mixing up, I don't do any 'takashi' dancehall or mixing R&B with Reggae and calling it dancehall. Dancehall should be dancehall and R&B, R&B".
In response to the perceived cold war between her colleague dancehall artiste Kaakie and herself, AK says they are not friends though she recognizes her as an associate.
"So far as I don't have problem with her, I would say I have a good relationship with her. She is not my friend but I know her as Kaakie".
AK Songstress who was recently adjudged the best female musician, Ghana at the City People's Award in Nigeria says the award is a confirmation of her great works.
"If I have been recognized in Nigeria as the best female musician, it feels great it means that my works have actually gone far".