Raquel : The Sparkling Blur Of And Underrated Star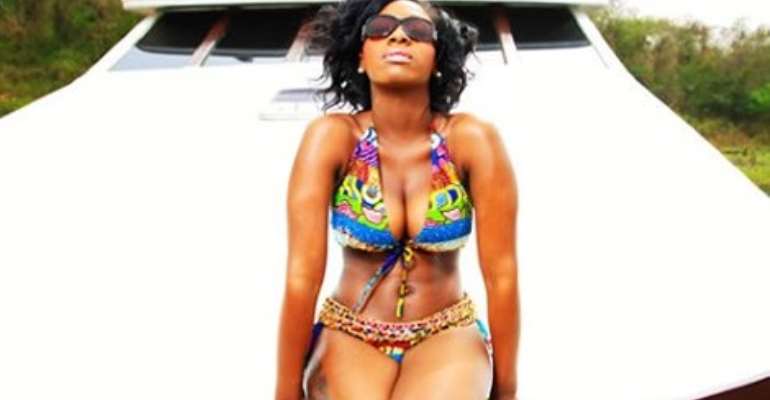 Most of my readers would read my chosen headline and smile at the word play, a few others will bubble with excitement for the presence of a particular name and yet, a few more, will nod in agreement. But there's one thing all my readers have in common; they'd begin to admire Raquel a lot more, after reading this piece.
Many would wonder why I made Raquel the subject for my article; stressing on how many other female musicians there are. Well, listening to Edem's "Girlfriend" which features Raquel, I began to feel her voice deep in my soul, the passion in her tone and her ability to convince the listener that she was indeed a hurt girlfriend, made you feel like she wasn't just performing a bunch of lyrics, but was telling a story.
Watching the video to the same song took the listener on another journey; this time, as a viewer. Raquel shows off a bit of acting (of course, supported by Edem). The video that seemed like a perfect one shot, featured a hurt stricken Raquel, pushing her boyfriend away, as she appeared to be tired of his constant lies. The songstress sold the role perfectly, resulting in any girl who has been hurt before, to be able to relate.
A hater would say, "it's just one song". Let's dive into another song, one which I think is as underrated as the subject of my article. With minimal instrumentals, Raquel sings soulful lyrics of a faded relationship, in "I won't cry". Almost like Adele's "Someone like you", Raquel displays vocal prowess, as she recounts her feeling of freedom and how her relationship consisted of mutual pain. The lacing of the lyrics make you, envision a strong woman whose love pushes her to wish an ex, all the best; trying to hold back the tears of her loss.
Raquel again proves that she's the perfect female voice for any rappers delight on Sarkodie's "Decisions". Turning from her usual soulful sound to some hip hop, Raquel makes you wanna pay less attention to Sarkodie's rap and skip to her verse. This tone is again replicated on Lil shaker produced, "Lakabo", which is GA for "lie to you".
In this hip hop track, Raquel encourages her female fan to close their thighs and open their eyes. She fore-tells the sweet slippery approach of men, then encourages the young ladies to set themselves free, "and stop living in hell".
If you've heard all these songs, and can argue that any other female artiste from Ghana in the past decade, has been this versatile and consistently sends a message across, feel free to differ. I put it to you that Raquel is very underrated, probably by herself and management too. The star that began to shine in her through her soulful flow on "sweetio", has failed to outshine the blur of the crowded industry.