Letter to Afia Schwarzenegger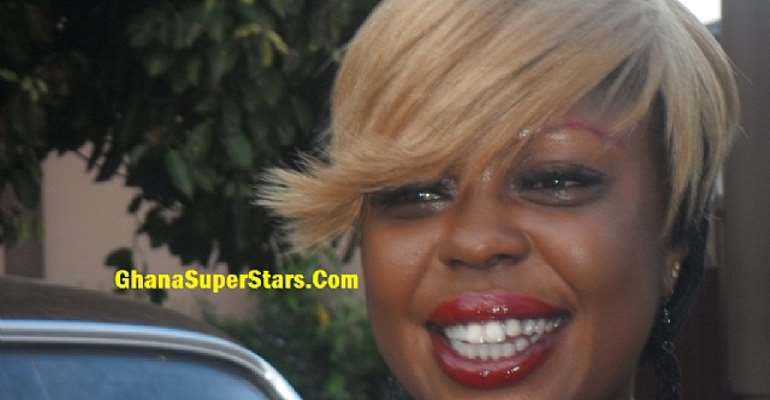 Dear Afia,
Without doubt you are a strong woman. A virtue that society craves so much to push the agenda of women in our part of the world far to propel the change which is direly needed to save generations to come.
Again, you are endowed with such influence that can be harnessed into an unstoppable drive to haul entertainment in Ghana to the top in Africa and even the western world.
Then again your repeated expressions of God and Jesus plus His priceless blood on any platform you secure make me believe that you are a not just a believer but a staunch one.
So then, I get surprised every time your headline sparks controversy… Well, it is understandable that for the personality you carved for yourself right when you took the path of showbiz could tempt you to do anything to get your name ring loud notes in the ears of people to maintain your popularity. But I dare say that you are also an inspiration to many young girls who are looking to start a career in the showbiz industry and your actions and inactions can imbibe in them the wrong inspiration as amateurs looking to secure a place in this competitive industry.
Your bubbly nature is something majority of Ghanaians, particularly this current generation love to associate with, but will you for the love of Christ! Control your incessant clashes with people, groups, colleagues, via trading vile words that leaves no positive learning to the youth of today?
And with reference to the recently held TV awards 2015…your comment about Voltarians as being "everywhere you go" denoting "MTN" because they are everywhere and "Ashantis" as "Airtel" was way out of line. After all every tribe in the nation fall under the citizenry of Ghana and have the right to free movement. Please don't fuel ethnocentrism which has been the bane of the progress of Ghana already.
Remember that just as the Ghanaian adage puts it, "the people you meet when climbing the mountain are the same people you will meet when descending it". It's about time you considered you utterances because your life and fame is still at its infantile stages, so nurture it right to leave a legacy posterity will reflect on good accounts.
However, I encourage you to keep your heart of Lion and remember to use this power for Good. Stay Blessed and may God be praised always!
Your Biggest Fan
Maame Ama