Amamere Dance Ensemble Rocks Ecuador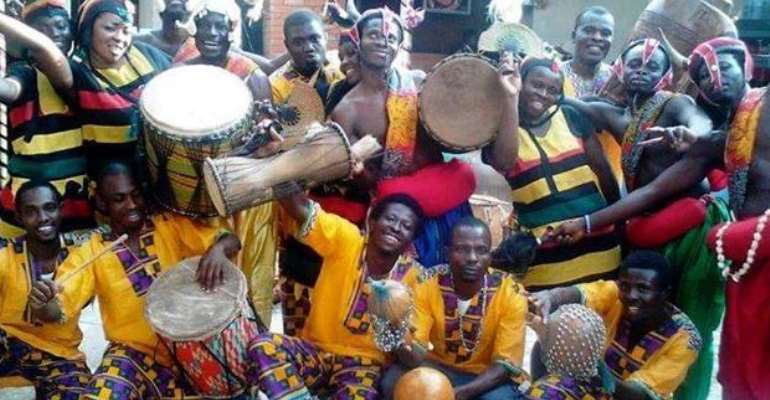 Members of the Amamere group
Amamere Folk Music & Dance Ensemble, a Pan-African dance group from Ghana, has been invited to represent the nation at this year's edition of Ecuador's international cultural music festival to be held on August 9.
The group, set to showcase Ghana's finest traditional dance and cultural heritage at the event, is expected to thrill audiences with African cultural music and dances.
The group, made up of over 30 talented and seasoned performers, has over the past months been creating waves with magnificent and powerful performances.
It has delighted enthusiastic crowds in several cities and towns throughout the country with pieces from their large repertoire of traditional and choreography dance pieces.