Ghanaian accessory brand, Selina Beb at 2015 Africa Fashion Week London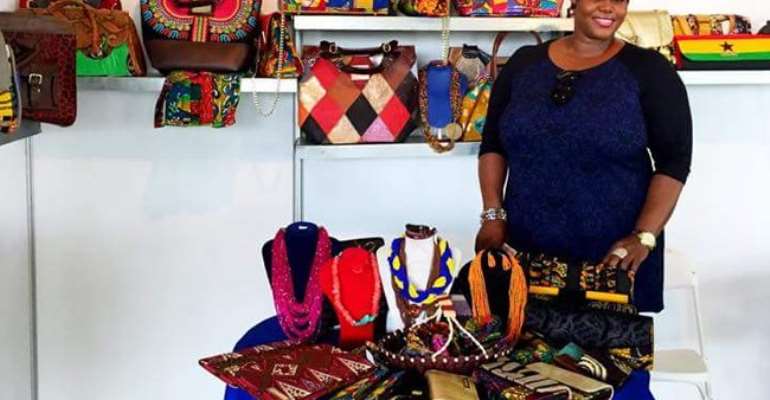 Ghanaian fashion accessory brand, Selina Beb is in London as one of the key exhibitors at the 2015 Africa Fashion Week London (AFWL).
Selina Beb, designed by Selina Bebaako-Mensah, is one of the over 100 new and emerging designers showcasing their products and services at this year's event.
The two-day event, which kicks off in the UK on Friday, August 9, at the London Olympia, will be a hub that will highlight products and services inspired by the culture of Africa incorporated into contemporary design.
CEO of Selina Beb told Myjoyonline.com in an interview that her products will feature on the first day of the fashion week.
"I'm exhibiting and selling my products and showcasing on the catwalk as an accessories designer. I will feature in the Friday fashion show which is day one," she said.
Selina Beb is the only Ghanaian fashion accessory brand featuring on the runway this year.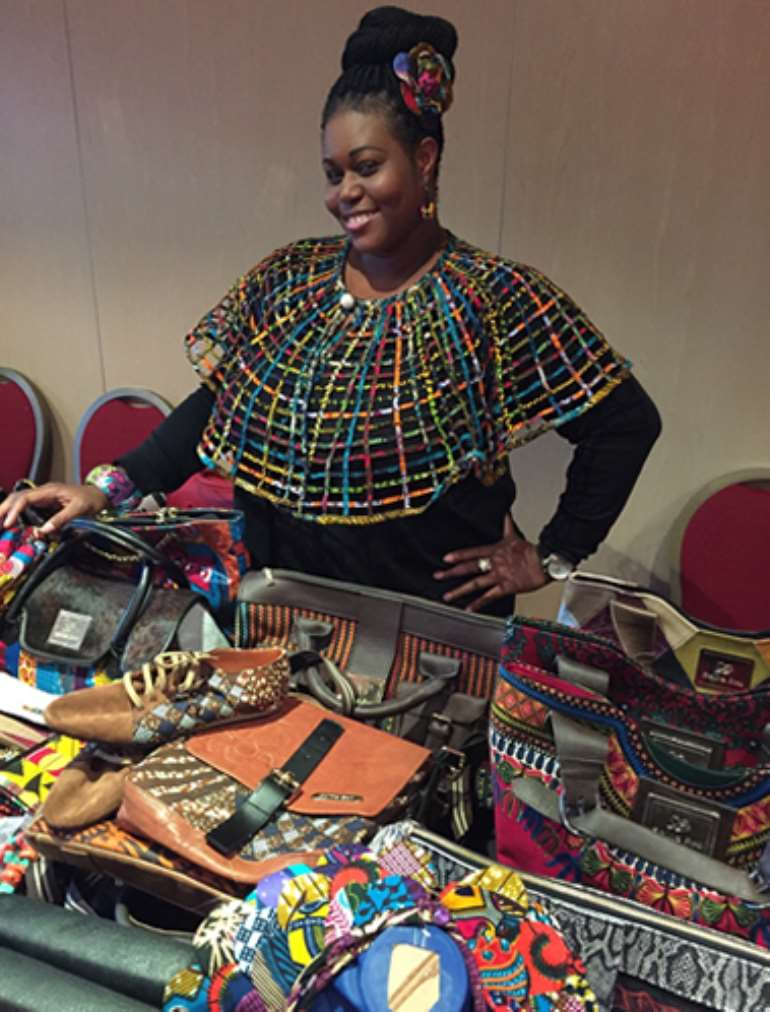 "Selina Beb is the only Ghanaian accessories brand featuring on the runway in this year's show. So we'll be repping [representing] and putting Ghana up on the world fashion map," she said optimistically.
Selina Beb is a high-end Ghanaian accessories brand that specialises in unique and quality African inspired iconic pieces.
The brand prides itself in making the best African print accessories in Ghana and their products range from handbags to foot wears for both men and women.
An expectant Selina said being at the event this year is "surreal and exciting. I can't wait to showcase my products and creativity to the world. I feel honoured to be representing Ghana in the fashion show and hope Ghanaians will be proud of me."
AFWL has hosted four catwalk events since its inception in 2011 and contributed expertise to at least 10 events.
"We have showcased over 300 designers to almost 45,000 visitors including buyers, retailers and other industry professionals; and our open-to-the-public events are becoming a highlight on the annual fashion calendar," organisers said.
This year's AFWL will end on August 8.
Story by Ghana | Myjoyonline.com | Ernest Dela Aglanu (Twitter: @delaXdela / Instagram: citizendela)