Okyeame Kwame calls for intensive education on Hepatitis B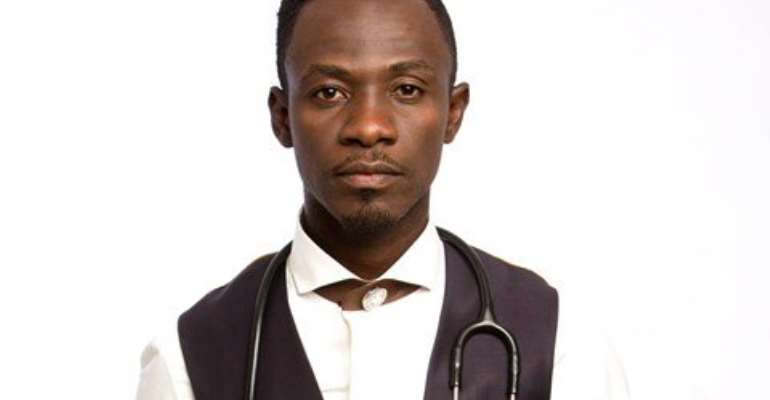 Hiplife musician and health ambassador for Hepatitis B, Kwame Nsiah Appau also known as Okyeame Kwame says the education campaign on Hepatitis B is inadequate as prevalence rate remains 15 percentage after six years.
The Rap Dacta says though the response for Hepatitis B screening over the years has been commendable, rate of exposure is still high.
"Whenever we call people, they come because we use the right media and our screening and vaccination is free. The prevalence rate has been fifteen percentage which means one out of six people is exposed to the virus and we have been screening for six years now and the prevalence rate is still the same so when you ask me what has the response been, I don't know whether it is bad or good. People come to screen but what we want as we keep screening and creating awareness, is for the prevalence rate to go down" he told Hitz FM's MzGee.
Okyeame Kwame who for the past six years has championed the awareness creation and advocacy campaign for hepatitis B, entreats all to take the pain to know their status as he stages free screening session in Kumasi to mark the day.
"Why we are so aggressive hepatitis B is because it is a preventable disease. The most important thing is go check, know your status and if you are negative, you get vaccination and if you are positive you get proper medical help. It does not mean you are going to die or you have been cursed, it doesn't mean anything."
The theme from the world hepatitis alliance for this year's Hepatitis B day is 'Hepatitis is preventable, it is up to you'.
Okyeame Kwame expressed regret that, the youth hardly participated in the vaccination exercise and insisted that the situation could be better if the education was intensive.
"We need more young people, I don't know if it is because of the stigma or it's because young people are busy. Sometimes we do not get young people coming for the screening because hepatitis B is spread through unprotected sex but sometimes it is better to know your status and do something about it or prevent it through vaccination".
This year, the policy document will be launched in Accra and all those working to fight Hepatitis B will have the document to be able to communicate properly and administer the education well through the Ministry of Health.
"Other departments are working hard to kick Hepatitis out and without the policy document, it would be difficult so with the policy, I expect hepatitis to have more media coverage (billboards, radio jingle, website) just like malaria and HIV," Okyeame Kwame revealed.