Okyeame Kwame Storms Kumasi With Hepatitis B Screening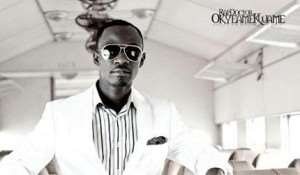 OKYEAME KWAME has announced plans to host this year's edition of hepatitis B screening exercise on August 1 at the Prempeh Assembly in Kumasi.
The rap doctor in an interview with BEATWAVES said the screening exercise is being organised to mark this year's World Hepatitis B Day which falls on Thursday, July 28.
He disclosed that this year, the primary focus of his foundation, Okyeame Kwame Foundation (OKF), the organisers of the screening exercise, is to raise awareness and education about hepatitis B.
He explained that apart from the support that his foundation enjoys from the MTN-Ghana Foundation and MDS Lancet Laboratory, the free screening drive also secures funding through proceeds from the sale of his albums.
Okyeame Kwame expressed profound gratitude to MTN Ghana Foundation and MDS Lancet Laboratory for the support they continue to give to the foundation.
He also thanked the public and his music fans for turning up anytime there is a screening exercise.
He, however, advised the Ghanaian youth to take hepatitis B screening very seriously 'because the hepatitis B is a preventable disease and AIDS is not. So they shouldn't fear when coming to screen.'
By George Clifford Owusu