I regret signing Glo deal - Ambolley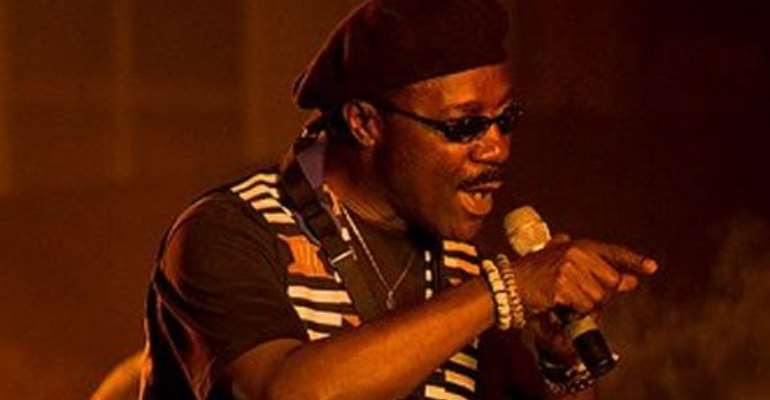 Ace musician Gyadu Blay Ambolley says he has regretted signing a deal with telecommunication giant GLO as an ambassador.
Ambolley who signed a five-year ambassadorial deal with telecommunication network GLO said, the company did not honour its part of the deal it stipulated in the contract he signed.
Speaking on Hitz FM's 'Urban Hits' with Mercury Quaye, the 'Simingua' hit maker said, signing onto Glo trapped him.
"Signing on to GLO kept artiste under the table for too long and this created a gap between the artists and the public".
He said he was disappointed at the turn of event adding that , "I think that the kind of enthusiasm that GLO brought from the beginning dwindled and this has affected the artists".
He also alleged that GLO lied to the artists because instead of five shows a year promised in the contract, the artists had only one show.
"The contract said we would do five shows in a year but we only do one show".
Comparing Ghanaian artiste who signed to GLO to the Nigerians artiste, Ambolley said, "some of the Nigerian artist made as much as $ 25,000 but that is not happening with [the] Ghanaian artiste".
On what he thought about Stonebwoy's rumored $80,000 deal with the Glo, Ambolley said, " all I can tell Stonebwoy is to watch out and make sure that whatever the contract stipulates is met otherwise, Stonebwoy is gonnna be bwoystone".
News went viral that Stonebwoy and his management turned down an $80,000 offer and its associated benefits from GLO a rumuor he has vehemently denied saying he was still in talks with the telecommunication company.
He however hinted that he might be signing on to other brands soon.
"There are so many brands out there looking for artiste to make their brand known and I have been having some talks and calls from few brands and we will see what is going to happen".