Appietus To Uproot Obour As MUSIGA President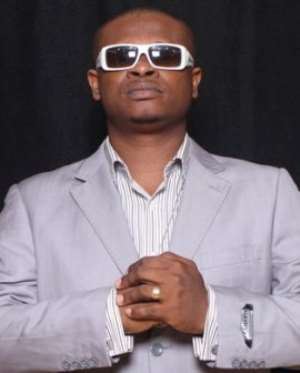 Information available to SeanCitygh.com indicates that, one of the finest sound engineer in Ghana Mr. Appiah Dankwah known in showbiz as Appietus, has expressed his interest in contesting for the MUSIGA Presidency when nominations open.
He has promised to uproot the incumbent president Mr.Bice Osei Kuffour from the seat like Cassava.
The Appietus in the mix who has been is the music industry for couple of years ago happens to be a key member of Musiga communication team under the leadership of Mr Bice Osei Kuffour known as Obour.
In an instagram post by Mr. Appiah Dankwa cited by SeancCtygh.com reads: "
It's Official You Heard it Here First 🙌🏻 Nominations of Musiga Presidentship Opens End of this Month 🙌🏻 #Appietus New Musiga Presidential Candidate 🙌🏻 Obour I'll uproot u like cassava 💥🔫 @obourbice".
Bice Osei Kuffour was elected as MUSIGA president in 2011 up to date.
Appietus Profile
Producer (Beat maker) Appiah Dankwa, the best sound engineer, for Ghana Music Awards2006, from his popular signature "Appietus in the mix" on every beat he makes.
At the age of 11 young Appiah was always disciplined both at home and in school for making unnecessary noise with any object at all he comes across. On his return from Europe his Dad Mr. Osei Poku former editor of the Evening News bought him a toy-piano to make all the noise he wants to make.
Like most of the local producers, Appiah is also a product from the church. From age 15, he played musical instruments for Four Square Gospel
Church, Mount Oliver Methodist Church and Alive Chapel Intentional.
He learnt all his engineering magic from Fredima Studios, where he met Jay-Q.
After two years he moved to occupy a job vacancy at Kays Frequency Studio as the resident engineer. Three years thereafter Appiah kept changing studios from Campsite
Studio to other studios, until he was able to set up his own Creative Studio.
Over a decade he has programmed, recorded old hits for Native Funk Lords (NFL) "Vote for me", Nananom "Wo kyere woho dea", Keteke "Chio Chio" and current hits like "Tuabodom" by Nkasei, "Shordy" by Praye, "Goozy. Gander" by Wutah, Once Twice by Ebo-o, Otoolege by All 4 Real, Tokrom by Daddy Lumba and any other song with "Appietus in the mix".
Appiah Dankwa as a darling husband and a sweet daddy met his wife, Freda Appiah
Dankwah outside his music business They have been Married for almost 16 years now, Mr. and Mrs. Appiah Dankwah boast of three lovely kids Nana Amponsah 15 years old, Nshira 12 years and Enigye who
is 9years old. Freda (Mrs. Dankwa) is a self employed woman with her own mother care who is able to balance taking care of her family and running her business.
Appietus has gotten some demand from other parts of the world for his great beats.