VVIP, Sarkodie, Others To Rock Sallafest 2015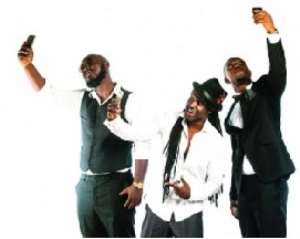 The members of the VVIP group have announced that this year's 'Sallafest 2015' will feature a number of prominent\ Ghanaian artistes in the music industry.
The event, being organised by EXP Ghana, in collaboration with VVIP and Chapter O, is expected to bring various Muslim communities on one platform to celebrate the breaking of the 30-day fast in the month of Ramadan.
The event last year feted over 5,000 people in Nima and Mamobi, where the award-winning group originated from.
According to the organisers, this year's event will be a massive one, as some of the crème de la crème in Ghana's music will join VVIP on stage to deliver a world class stage performance.
BY George Clifford Owusu