I Want To Combine Acting And Music—Nana Ama McBrown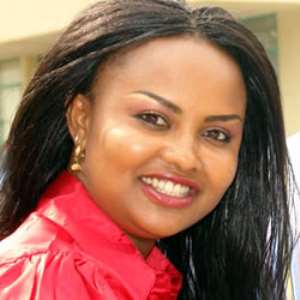 Award winning Ghanaian actress Nana Ama Mcbrown has revealed that
besides being an outstanding actress she's also good in singing and
would like to combine both careers.
The Favorite actress in the maiden edition of Golden Movie Awards
Africa revealed that both careers are time consuming so she will take
her time in order not to stuck on her way.
"I want to...but because both of them are time consuming, I have to
take my time. I just don't want to come into it now and stuck on the
way, sometimes you have to read the system slowly, sing for the people
to know that Nana Ama Mcbrown can also sing."
According to her, Its very hard for people to accept such transition.
"It's like if a secular musician wants to turn to be a gospel
musician, the people find it difficult to accept him/her, you have to
prepare the mind of the people before you venture into that."
The actress told Freda Owusuaah-Bio on J.life FM's working rythems
(Mid-morning show) that it was a mix feeling when she won the maiden
edition of the Golden Movie Awards as the favorite actress.
"I wasn't expecting it because I had a lot of people who was competing
with me for the award of which I hoped to win and thank God I won. It
was exciting, It was nice and very beautiful, I wish I can explain."
The actress cum music writer born Felicity Ama Agyemang assured her
funs to expect more from her in the coming years.
According to her, she has faced a lot of challenges but she's able to
overcome them.
"Challenges, I have had a lot but the point is you should be able to
overcome them as long as you live. I see the challenges in the in the
industry as part of life, so whatever challenge that may come on my
way, I am ever ready to face it and overcome it."
The actress advised upcoming talents to access themselves very well
before chosen acting as a career.
"First of all, it's God who bless humanity, and there are two things
involved in this profession, its either you were born with it or you
learn to be perfect. Access yourself before you think of chosen acting
as a career. If you don't see yourself being perfect, then don't
overlook that feeling and waste your time in this industry. It will
rather help if you would have learn a trade and you may excel there
than in the acting profession. Acting is a gift from God," she
stressed.
Compiled By: Kofi Oppong Kyekyeku (Mr. KOK)