Becca Returns With Ice Prince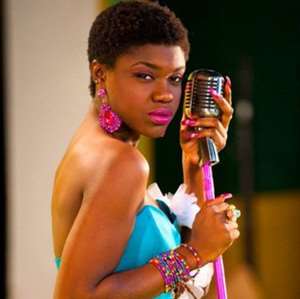 Award-winning songstress Becca, over the weekend, dropped a new song titled Steady, featuring Nigeria's rapper and Chocolate City artiste Ice Prince.
It is Becca's second release in 2015 after parting ways with long time boss Kiki Banson of EKB records.
Steady was released under new record label, Kolophonic, together with a video. The song has been described as 'a song for feel-good rockers and music lovers.'
Arranged with a funky theme and sing-along vibes, the song is tipped to win Becca some new fans in the coming months.
In a traditional Becca style, the dance-themed funky song is also about self-empowerment and includes mantras like 'my heart beats steady', with Becca and Ice Prince using every corner of their famous ranges—punch lines, hooks, style and a contemporary blend of originality.
Steady doesn't fall into the singer's popular genre niches, landing in a nice and broadly appealing funky pop space.
Steady, written by Robby Adams and Becca and produced by Kay-so, is available now for downloading worldwide on iTunes and streaming on Tigo Music.
Currently Becca is leading a team of some of the best selling music artistes in Ghana to raise funds for the victims of the June 3 disasters in Accra. She is also set to perform at the GUBA Awards in London on July 4.