E.L, Tinny, Others For YFMArea Codes Jam Tonight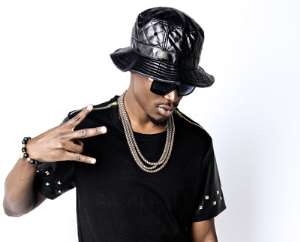 E.L
Tonight, all routes will lead to the West Hills Mall, Weija, as Ghana's number one urban youth-focused radio station, YFM, invades the area with yet another edition of Area Codes Jam - 'Made of Black' editions.
The show, which starts at 6:00pm, will be packed with jawdropping performances from artistes like E.L, D Black, Shattarako, Episode, Tinny, Trigmatic, Kontihene, Eazzy, Wiyaala, Papppy Kojo, Choir Master, I Wan, Galaxy and several others.
This particular jam is the ultimate episode in the 'Made of Black' series which has exhibited numerous unforgettable performances by some of the most talented artistes in the country, and also provided the ideal opportunity for up-and-coming artistes to exhibit their talents and be discovered.
'As the climax of the Guinness 'Made of Black' Area Codes Series, this edition promises to be even bigger and better than the ones that have come before,'' according to Nana Kwame Osei- Sarpong, Head of Events and Strategy for YFM.
He mentioned that the youth have always been the bedrock of every activity YFM organises and this event is just one of the several YFM initiatives which unearth creativity and talents amongst the youth.
The Guinness 'Made o Black' campaign was created as a platform for the youth to creatively express themselves.
Thus, this is an exceptional alliance between YFM and Guinness to entertain, educate and discover youthful talents.
The YFM Area Codes 'Made of Black' edition started in Accra and moved to Takoradi, then Kumasi and has returned to Accra once more for what is expected to be the big bang.
The event is a free concert which tours different venues with captivating and exciting street parties, leaving patrons yearning for more