Cheki Autofair To Be Held In Accra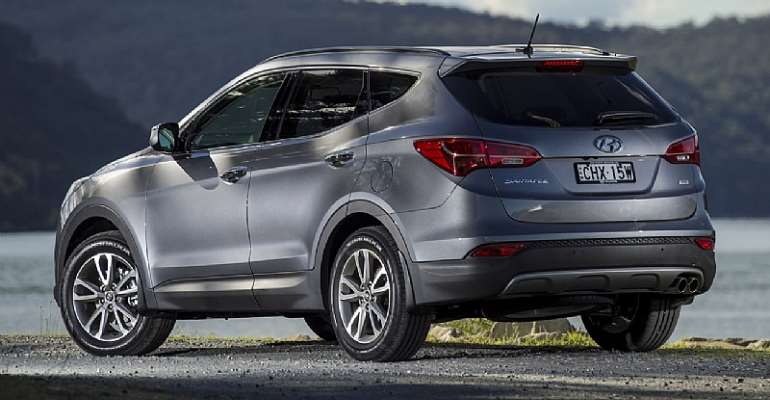 ChekiGhana.com has launched its "cheki auto fair" which seeks to attract investors across the country to partner in the upcoming event.
The fair is the first of its kind whereby exhibitors or participants will get the opportunity to establish new business relations that will help in future business expansion.
The Country Manager Cheki Ghana.com said, the Fair is attracted to a large number of people from all over the country is an excellent forum that presents live demonstrations of cars, giving an array of choices to the visitors or prospective buyers.
The Manager, Eric Amoako added that participants will get the opportunity to take a look at the latest technological advancements and antiques in automobile and also be able to communicate directly with the sellers.
This unique event is expected to give buyers and sellers of cars the platform to transact business and also to showcase other products and services.
"It will also include various contests and competitions, thereby promising a good fun time to the attendees and it will enable exhibitors to exhibit their products straight to hundreds of potential buyers thus giving a boost to their client database" he lamented.
According to him the profile for the exhibition will include new cars, Classic Cars, Transport Vehicles, Spare Parts and Accessories, Car Maintenance equipment, car finance, insurance and services, Alternative Fuel and Fuel Systems, Auto Accessories, Batteries, Oil and Lubricants, Auto Components, Tools Garage/ Service Station Equipment.
HOW THE AUTO FAIR WORKS
He maintains that, the various categories of exhibitors will include: Buyers and Sellers of Cars, Car Spare Parts Dealers, Insurance Companies, Banks Beverage Companies etc.
Upon payment of fees all exhibitors will be allocated space for the display of car (s), accessories and services, where potential buyers will see the vehicles and be tempted to stop and check them out. Based on the package purchased, cars can be parked the night before at the allocated space/lot for a specific number of days.
He assured buyers that, there will be free admission to view vehicles inside and out.
The fair is slated on the 20th to 25th July 2015, from 9:00am to 6:00pm and would be held at the Accra Polo Club Grounds, Airport- Accra.