#Accra flood # We Need More Disaster Equipment -Sly Collins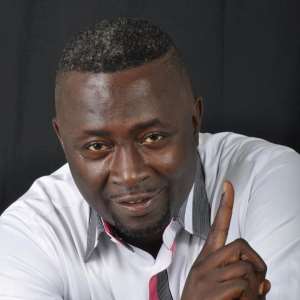 Ghanaian High-life musician and a businessman, Obiba Sly Collins, who took a French leave to china for business is back in Ghana just after hearing about the dearly flood, heavy rains that destroyed many homes and claimed many lives on 3rd June, 2015,
Speaking to the musician who joined some celebrities to mourn the Over 150 lives lost in the twin disaster week ago, He stated that he was in china with Hon Horace Nii Ankrah, Ghana's Deputy Ambassador to the People's Republic of China, when the incident happened.
"It was very sad, when we were watching it on CCTV in china, and I was very sad, even all the citizens of china were mourning with us " He lamented.
The musician who has paid a visit to the Goil Filling Station at Nkrumah Circle that caught fire and making plans to donate to victims across the country revealed that, whiles he was in China, a Chinese's Company did a presentation and invited Hon Horrrace Ankrah to showcase a disaster equipment to him , which he suggested that is a good equipment that will help the society.
"We already have some disaster equipments but we need more modernize once and I think the one that was demonstrated to the ambassador is also a good one that can help fight disaster especially flood and fire." he said.
He advised that, we have to check our drainage, we don't have good drainage and we have professional engineers.
"Like I stated in my latest gospel song Only Jesus, can save us, and we also have to allow the institutions to do their work properly" he added.
By:Nii Okai Inusah