Akua Dansoa, Others @ Berlin Street Carnival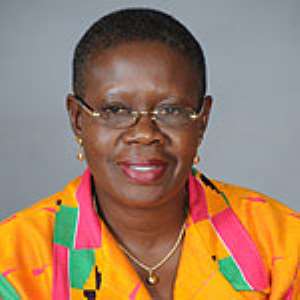 Ghana's ambassador to Germany, Her Excellency Akua Sena Dansoa, has expressed her profound gratitude to all Ghanaians in Germany for coming out in their numbers to participate at the just-ended Berlin Street Carnival.
Every year, Berlin celebrates its own street carnival called the 'Carnival of Cultures' and this year's edition attracted visitors from various countries, including Ghana.
The carnival is visited by over a million participants during the festival and parade. Between 4000 to 5000 artists, both professionals and non-professionals, take part in the parade at the colourful rolling plateaus.
The most exciting thing about the Berlin's cultural festival is its all-embracing nature; bringing together people from different cultures and parts of society.
Ambassador Akua Sena Dansoa, during the event, expressed her excitement about how Ghana's participation at the event had built a linkage between Ghana and Germany and other countries.
She stressed that the festival also gave Ghanaians the opportunity to display the country's culture and music to the outside world.
Fatimah Adamu Suka, founder and the organiser of the Ghanaian group, expressed her appreciation to the ambassador and the staff of the embassy for their contribution towards the success of the carnival.
She prayed that the embassy would continue to support Ghanaians in Germany to participate in the carnival in the coming years.
By George Clifford Owusu ([email protected])