Keche Dazzles Patrons At TV3's Tigo 'Music Music' Show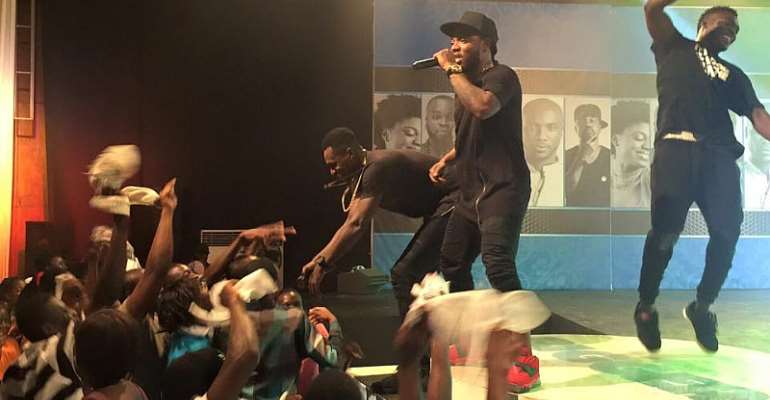 This past weekend saw afro-pop, hiplife duo Keche made up of Andrew and Joshua, steal the show at the Tigo 'Music Music' show during their electric performance.
Backed by their official turntable master, DJ Sid Keche performed back-to-back hits close to 20-30mins with patrons simply left thrilled.
The rejuvenated fashion trendy duo turned the studio into a party frenzy zone as they had audience jamming to their songs.
The tempo in the TV3 studios went up a notch when Keche performed the lady's favorite 'Diabetes', singing note for note to the pleasure of patrons.
As tribute to all who lost their lives during the recent unfortunate flood rains and fire incidents in Accra, Keche performed a new song titled ''Farewell''.
In response to the love shown by fans during their performance, the duo via social media thanked TV3 & Tigo Music for making the event possible.
In addition, Keche announced they will be releasing their most anticipated Highlife song coming this friday.